THIS month, a lone visitor has been able to meet their loved ones inside a care home for a face-to-face chat.
Staff at Ward Green Lodge, High Ridge, Worsbrough, have been sharing their joy at allowing visitors back into the home to visit residents.
Two of those visitors - including Barrie and his wife Jean, pictured above - who have been reunited following months apart self-isolating.
The home has been reuniting residents with their loved ones for the past few weeks and have said that this has been an amazing opportunity.
A spokesperson for Ward Green said: "It has been absolutely amazing to allow visitors back into the home in a safe way.
"Barrie and his wife Jean have not been apart for all of their married life, until Barrie needed that little extra help and came to Ward Green Lodge.
"Due to Covid-19, his wife has not been able to touch him for a year. It was emotional reunion.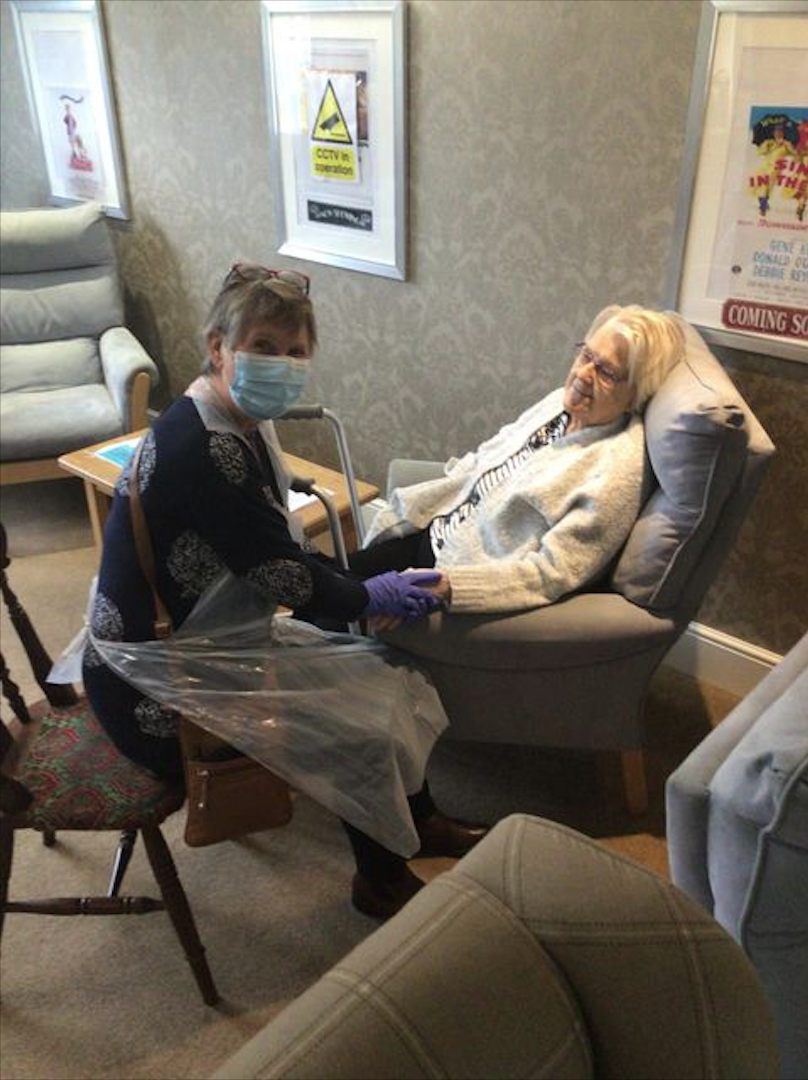 "Linda has not had face-to-face contact with her mum Edna for over a year, it was very emotional and she can't wait to do it again."