Latest News
BARNSLEY Hospital released a statement to remind visitors that outpatient appointments will still go ahead.
A spokesperson for the hospital said: "Contrary to reports you may have seen or heard in the media, Barnsley Hospital has not cancelled outpatient appointments.
"Outpatients are reviewed on a case-by-case basis.
"In some cases, treatments have had to be re-arranged during the Covid pandemic.
"The hospital keeps those patients affected informed with updates about their treatments."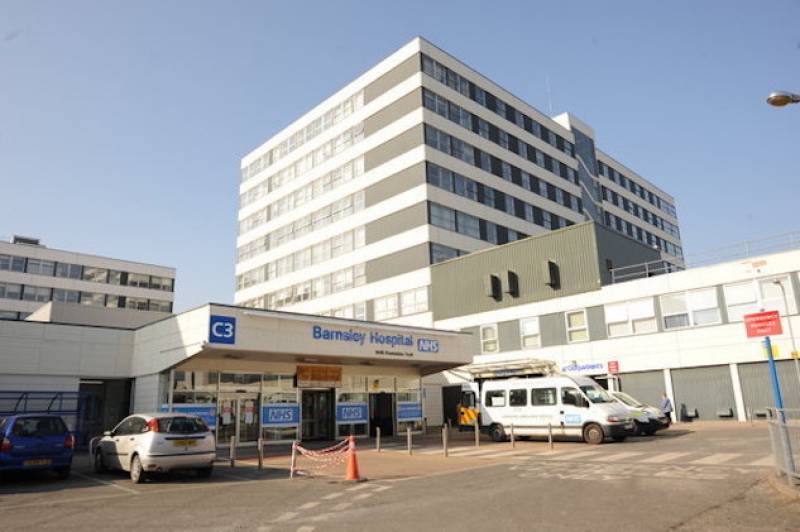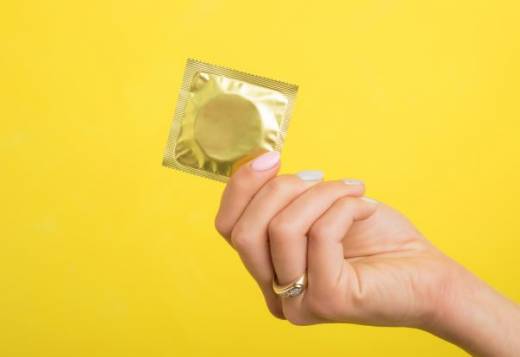 Contraceptive survey launched
BARNSLEY Hospital has released a survey to help better understand women's contraceptive choices.
The survey was created by the public health team at Barnsley Council who want to understand what influences women's contraceptive choices.
The information collected in the survey will be used to help influence contraceptive services used across Barnsley.
To take part in the survey click here.
Mapplewell's problems could be parked
THE regeneration of a Mapplewell church car park has been unveiled to allow additional parking on the village's high street.
In negotiations which lasted three years between local ward councillors, Principal Towns and Barnsley Council, the car park at Staincross Methodist Church will now be accessible to shoppers in the area.
Coun Harry Spence, who represents the Darton East ward, has praised the work done in resurfacing the car park for community use.
"This has taken years of negotiations between different parties but I'm thrilled that the car park is finished and ready to go after a lot of hurdles.
"The congregation at the church have been wonderful in helping this along and hopefully the car park will benefit both the church and the local community.
"I know parking is a major problem in Mapplewell but I believe this will go a long way in easing the problem."
Rev Claire Rawlinson, the minister at the church, said: "The congregation of Staincross Methodist Chapel are very grateful for the support we have received from Barnsley Council in resurfacing our car park as part of the Principal Towns initiative.
"It has made the car park much safer for the many church and community users.
"The car park is now available for use by the community although there will be some times when we need to restrict use for church purposes."
Coun Tim Cheetham, cabinet spokesperson for regeneration and culture, added: "Following consultation as part of the Principal Towns scheme, the local community said that there was a lack of available car parking at Mapplewell high street.
"After considering options for creating additional space, we worked with Staincross Methodist Church to agree that the car park could be used by the public visiting the high street while ensuring the church had full use for their services.
"Now that the car park has been updated, it will be a real community asset, which will once again be able to hold community events in the future.
"Additionally, the shop front scheme has delivered improvements which has really given the high street area a vibrant new feel."

Upcoming Events

October Tribute Month at Barnsley Trades Club
October Tribute month
Saturday 3rd October
Kelly Marie As Cher
Saturday 10th October
Jay Francis - George Michael sings the 80's
Saturday 17th October
Dave Vincent - Elvis is in the building!
Saturday 24th October
Karl Johnson - Freddie Mercury - Bohemian Rhapsody with a twist
Saturday 31st October
Backbeat Blues Brothers
Due to new regulations 7.30pm - 10.00pm- Table service only. Face covering to be worn when not seated.
Latest Galleries
Local Books
RSPCA Cat Rehoming
Oliver and Charlie
Available soon
Oliver (tabby) and Charlie were lost and lonely kittens. Oliver was found abandoned in a garden - desperate for love and attention. A week later, Charlie arrived - he was found by a kind person who rushed him straight to the vets -
he was bloodied and bruised around his face and the vets could not decide whether he had been in a road traffic accident or whether he had been deliberately attacked.
He clung to life and gradually regained health and energy - and he blossomed when he was introduced to Oliver.
The kittens are now strong and healthy, and closely bonded - so we want them to go to a new home as a pair (we will not split them). Oliver is fat and bouncy, he's vocal and extrovert. Charlie is adorable, cheeky and loves to snuggle up with people. He had a rough start in life so he's a little bit wary but not at all shy, especially when Oliver is around.
Both kittens were only about 5 weeks old when they came to us and both have been looked after by one of our amazing fosterers who has done a terrific job with them.
Can you give these wonderful little kittens a new home?



Please note:​To qualify for adoption assessment you must:​
Be within one hour's drive of Barnsley.
Apply via the online Perfect Match Form at www.rspca-barnsley.org.uk/adopt
​​We will not take 'cold' phone calls about adopting cats or kittens.Any attempt to adopt via any other method will be regarded as invalid.​
Thank you.
Coco
Coco is a beautiful jet-black semi-longhaired cat who was brought in by RSPCA Inspectors having been left behind by her owners who simply moved out - and when we were alerted by some very kind neighbours, she had just given birth that very day.
Her kittens have just gone to their new homes and this sweet-natured girl is looking for her forever home.
She has been fostered in a home by one of our amazing fosterers who tells us that Coco has a simply lovely nature... quiet and friendly she is a joy to have around - and she simply loves being brushed. Lucky for her that she enjoys being
brushed, because this approx 1 year old girl has a tail to rival any squirrel !!

If you are interested in adopting me. please fill in our online Perfect match form at www.rspca-barnsley.org.uk/adopt
Molly
Sweet, loving Molly came in along with several other gorgeous cats who arrived together with an inspector, full of fleas and sores. Sadly their owner wasn't able to offer them the care they needed. With dedication, love and care from their fosterer and our vets, all the cats are now restored to their beautiful and healthy selves.

As you can see Molly is exceptionally pretty, and she has a lovely, gentle nature. She will make someone a smashing companion. Sadly she keeps being passed by, we really can't understand why, but here she is - six months on - and still in rescue!

Molly is only young and deserves to have proper loving home with toys, fun and fussing, and to put her unfortunate start in life behind her.

This little sweetie is clearly waiting for someone really special, could you be the one she is waiting for?

If you are interested in adopting Molly, please fill in our Perfect Match form at www.rspca-barnsley.org.uk/adopt.
More News