Latest News
A BARNSLEY man received more than 700 cards in celebration of his 100th birthday last weekend – with well-wishes even coming from the Queen and Prime Minister Boris Johnson.
Bert Vincent, who lives at Eboracum House on Park Grove, turned 100 on May 24, and was overwhelmed with the number of cards he was given following an appeal by the care home.
The manager at the home, Louise Nelson, 46, said: "It was great that we managed to collect the number of cards that we did and they came from all across the globe – from Germany to Australia, and even one from Hong Kong.
"Bert only expected to get ten to 20 cards from his family and friends so he was shocked to see the number of cards that he did get.
"He said that he absolutely loved the whole day and described it as the best day of his life."
Due to lockdown restrictions it was originally thought that Bert wouldn't receive a card from the Queen, but he was shocked to find that it did arrive, along with a personal letter from Boris Johnson expressing his gratitude.
As a part of the appeal, the home set up a GoFundMe page, which subsequently raised a total of £1,000.
"The amount of money that was raised was so helpful, we managed to hire a singer for the Christmas party, as well as purchasing a Facebook portal so families are able to regularly chat with their loved ones," she added.
"On Bert's birthday his family came to the window in the morning, and his son arrived later in the day which was great because he wasn't actually expecting to see them – it was a great surprise.
"The morale here is very good at the minute, we're all doing everything that we possibly can and it's nice that we're able to get the residents seeing their families, whether it be through social distancing or online, as much as we do."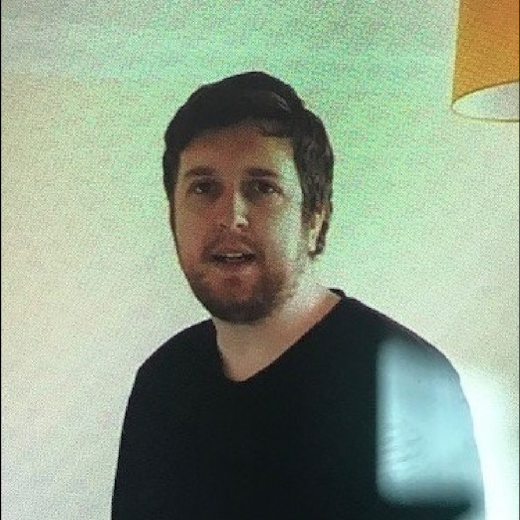 Police appeal for missing man
POLICE in Barnsley have launched an appeal to help find a man after growing 'increasingly concerned for his welfare'.
Phillip Campbell, 34, was last seen leaving his home in Hemmingfield at around 12.40am on Saturday morning.
A spokesperson for South Yorkshire Police said: "His car has been located on Burying Lane, Elsecar, at 4am Saturday morning.
"Police are growing increasingly concerned for his welfare.
"Phillip is described as being a white male, six feet three inches tall with dark brown hair. He was last seen wearing black jeans and colourful trainers.
"If you think you may have seen him or know where he might be, please call 101 quoting incident number 197 of May 30."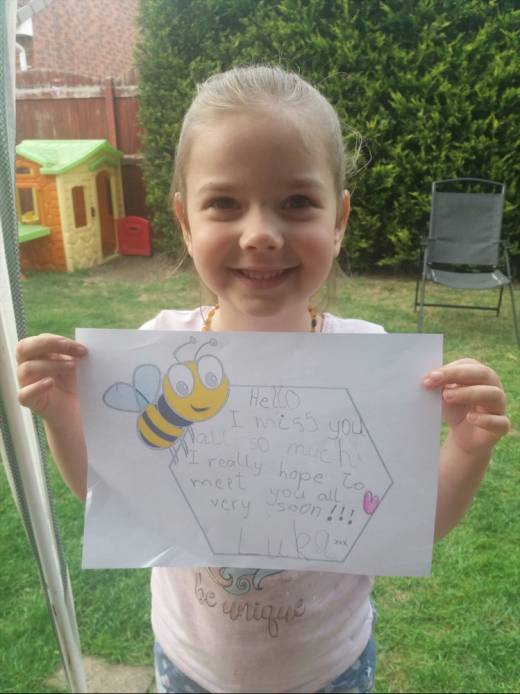 Festival of Kindness at Highgate
KIDS at a Barnsley school have been taking part in a 'Festival of Kindness' – a series of virtual events and activities focusing on mental health and wellbeing.
The festival, inspired by mental health awareness week, was held at Highgate Primary Academy in Goldthorpe and saw pupils make bracelets, bake cakes and create cards for their friends who they couldn't see in person.
Others who have been at home have sent in pictures of themselves helping out with chores like washing up after dinner, cleaning and doing the washing.
Jo Temperton, principal at Highgate, run by the Astrea Academy Trust, said: "Astrea's Festival of Kindness has encouraged and enabled our whole school community to pause, reflect and share our appreciation for others. No matter how small an act of kindness is, the impact can be positively overwhelming."
Benedick Ashmore-Short, interim chief executive of Astrea Academy Trust, added: "In these unprecedented times adjusting to a different way of living and working can be challenging and frustrating, everyone is trying balance to their own unique and very personal circumstances.
"This can be overwhelming, lonely, and isolating, especially when we can't see our friends, family, teachers and colleagues.
"That's why it's vital that we continue to support Highgate Academy and its community in a mindful and sensitive way.
"The Astrea Festival of Kindness will bring this support to the fore, in a fantastic week of raising awareness for such an important matter."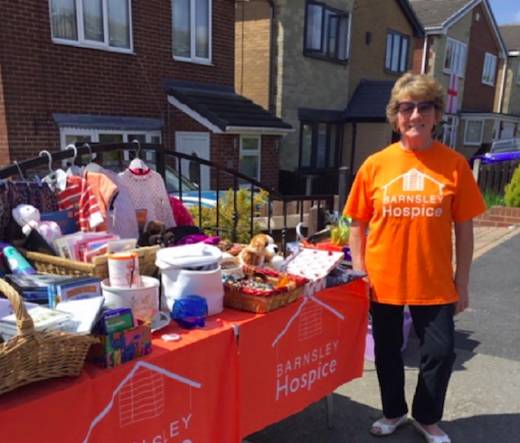 Volunteer Judy refuses to stop putting her stall out in bid to help charity
A WOMAN who was one half of a fundraising duo alongside her late partner has continued to raise cash for Barnsley Hospice in his memory.
Judy Holling has worked as a volunteer for the hospice for more than two years, and would give her time to running stalls with partner Steve Riley – a much-loved local entertainer who died last month after a heart attack.
The couple raised more than £5,000 going 'wherever they'd let us have a stall', said Judy.
And the 74-year-old has continued to raise money for the hospice from her home on Baslow Crescent, Dodworth, setting up a stall selling all manner of goods – and making more than £2,000 in the process.
"Anything the hospice did, we were always there together," she told the Chronicle.
"We never recorded how much we made until now, but we kept the receipts and it comes to £5,233 – all from little local stalls.
"I've always been active with charity work, as I used to work with the homeless.
"It was a good way to meet new people which we enjoyed.
"Steve was a big man with a big heart.
"We made a good team, we bounced off each other.
"It's hard to carry on when you've loved somebody and done all these things together.
"But even when he was ill, Steve made the effort. He always used to say 'God's good'.
"It's still not just me, it's a team effort. Nobody can do it on their own."
Steve died in Judy's arms at home.
After his funeral, she said she started raising money 'as something to do' during the lockdown.
She sold spare plant pots from her garden, leaving a donation tin outside her home, and made £30.
"They came in fantastic for people who couldn't get to the shops," said Judy.
"I carried it on for a second day, and only made £3, but I kept going.
"Every day I wrote down how much I made. On VE Day, I managed to make £405, and we had a street party with bingo and singing that made the total £722.
"The stall's still growing now thanks to neighbours and the good-hearted people of Dodworth.
"If Steve would've been here, he'd have lapped it up."
Donations continue to mount, and Judy's total currently stands at £2,100.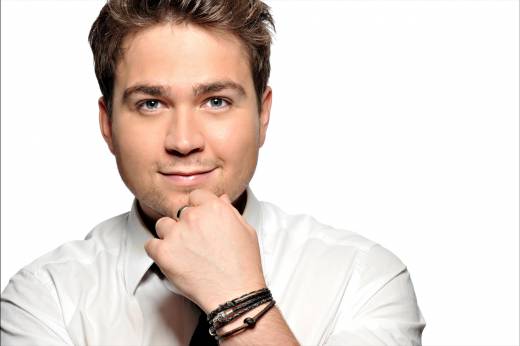 Sam hopes to raise dough for hospice
A LOCAL TV presenter is backing Barnsley Hospice by hosting his own virtual bake-off competition.
Sam Nixon is appealing to potential star bakers to get involved in the contest to help raise some 'dough' for Barnsley Hospice during the coronavirus pandemic.
Barnsley Hospice is losing around £2,300 a day due to the crisis, and in March it launched an urgent appeal for funds.
He recorded a special message to his social media followers to encourage them to take part.
He said: "Please get involved if you can and raise some much-needed funds for Barnsley Hospice."
Sam Silverwood, fundraising manager at the hospice, added: "We are thrilled to have Sam's support again this year, albeit in very different circumstances.
"We know that during the lockdown many people have been practising their baking skills, so it's a chance for them to show off their best bakes while raising some vital funds for the hospice.
"To enter the virtual bake-off, bake something delicious, post it to the Barnsley Hospice Facebook page, donate £5 and nominate five people to take part."
The hospice will choose a winner on their Facebook page each week.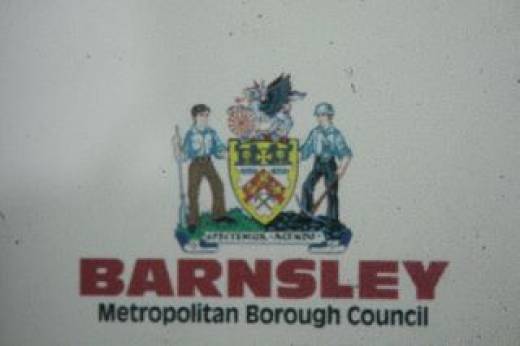 Council leader looks ahead to schools reopening
THE LEADER of the council has said that pupil safety is paramount following the news that students can return to schools next week.
Coun Sir Steve Houghton spoke about minimising the risk of the spread of COVID-19 after it was announced by the government that pupils could return to classrooms as early as June 1.
Children of key workers have been eligible to stay in school throughout the duration of lockdown but under the new proposals nurseries, select primary school classes, and secondary schools and colleges can begin teaching pupils face-to-face.
Coun Houghton said: "Understandably, a key concern for many is how having more children in settings will impact on the transmission of coronavirus. Our priority is to make sure that children and staff are always as safe as possible, and our public health team and schools' service will support schools and early years settings.
"Our approach in Barnsley is to base our decisions on the best evidence available at the time and to follow national guidance.
"Most schools have been open through the pandemic for vulnerable children and the children of key workers.
"Most schools are seeking to gradually extend this offer on June 1 for the stipulated age groups and vulnerable children and those of key workers. A small number of schools will take a two-week break at half term and in these cases, they will welcome pupils at the earliest opportunity on June 8.
"Based on risk assessments, we're supporting schools and early years settings to welcome children back, should their parents or carers wish to do so."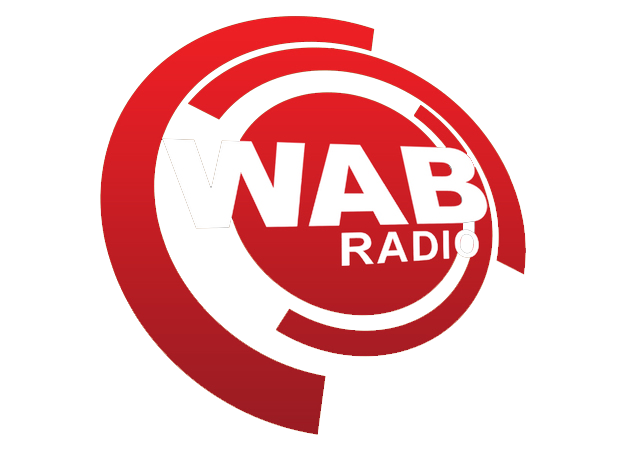 Latest Galleries
Local Books
RSPCA Cat Rehoming
Fab Four
Our gorgeous kittens were brought in by RSPCA Inspectors as their lovely mum was actually giving birth to them.
As the pic shows they are thriving and should be ready to leave us when they are 9 weeks old (about 12th June)
Raised in the home of one of our amazing fosterers they are well socialised, fun loving little kittens.
Affectionate as well as gorgeous they will be fine with children and well behaved dogs, however due to current
limitations we shall be rehoming them in pairs and not as single kittens.
Duchess
Our lovely Duchess was brought into the branch by RSPCA Inspectors along with 4 newborn kittens.....her kittens have now flown the nest and settled into new homes....and finally with mum-duties behind her it's her turn to find her forever home.
Duchess and her babies have been raised in the home of one of our amazing fosterers and when she first arrived this beautiful black and white girl was fearful if approached suddenly and generally a little wary about the world, but once she realised that there was nothing threatening in this home she began to visibly relax and show her true colours,
​
She will now sit next to her fosterer and "talk" to her, and she really loves her chin tickles.....she is now much bolder and is happy to explore and play with her toys.
​
Despite only being a couple of years old Duchess has gone though a lot, so we feel that she needs a quiet, adult only home where she can be the only pet ....someone gentle who will allow her to allow her confidence to grow by letting her do things at her own pace.
​
She has not at any time shown any aggression to the fosterer or her family, and in the right home she will make an adorable pet.
More News