Latest News
THE mother of a disabled baby has launched an online campaign to raise £3,000 for 'life-changing' equipment.
Jade Rowland, from Wombwell, has been left with 'no other choice' but to fundraise as her daughter Ellie-May requires sensory support for her development.
The one-year-old was left with days to live when she was first born, but has since returned home with her mum Jade.
"When I was pregnant with Ellie-May I was told she had a heart tumour and that she wouldn't survive longer than two days," Jade said.
"She's got a rare condition called tuberous sclerosis, which causes her to get tumours all over her body, including her brain.
"Ellie-May also suffers with severe epilepsy and west syndrome which gives her small spasms.
"Doctors weren't sure if she'd be able to walk but recently she's managed to do it – even if she does fall a lot.
"Because she's not got a balance or sensory room, she's not getting the equipment she needs to properly support her.
"Even this week, Ellie-May collapsed and cut her eye, so we really need this supportive equipment to be able to assist her growth."
Jade is 'desperate' for a sensory room for Ellie-May, which she believes will make life easier for her daughter.
"It would change her life. She'd be able to have more control over her walking as it's more sensory play, leading to more development.
"She's very sensory seeking so it would be absolutely priceless.
"We've tried getting family funding and we've tried the disability social working team as well – but we've received as much as we can.
"This is why I've started this campaign to see if anyone would be generous enough to help us with this.
"The £3,000 for the equipment would be life changing for Ellie-May."
To donate to the fundraiser, click here.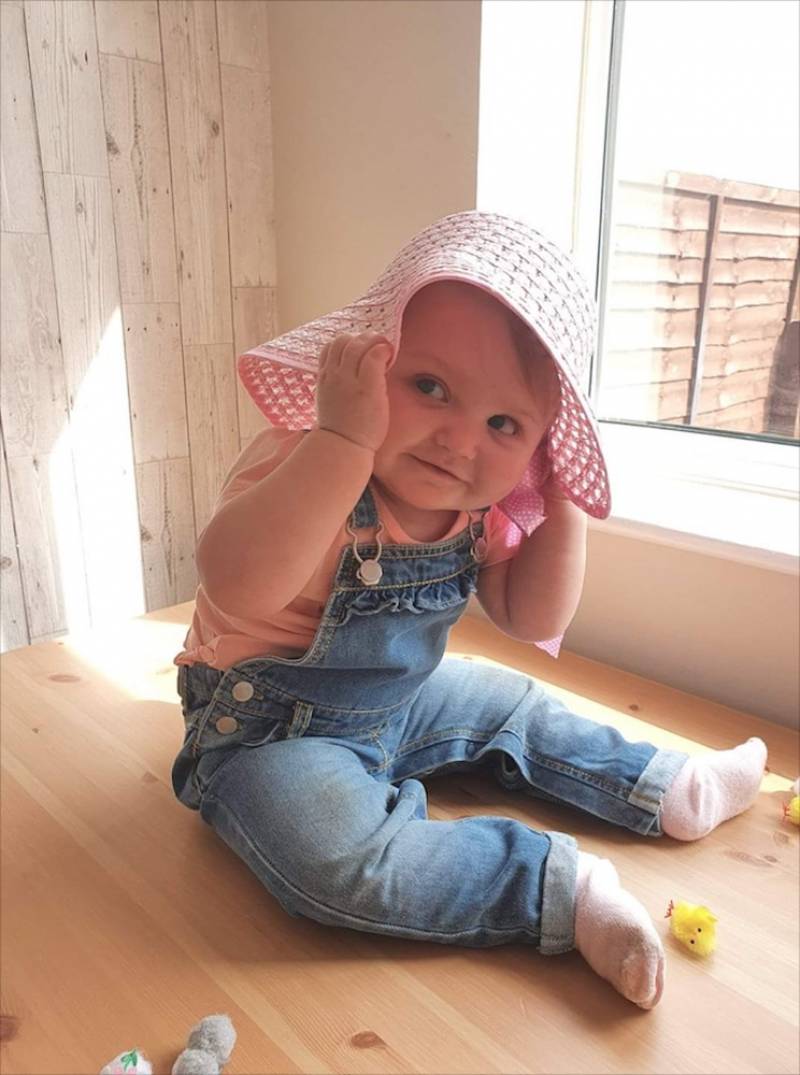 Virtual Bubble Rush is set to launch across the borough
THE POPULAR Bubble Rush event for Barnsley Hospice - which was forced to cancel due to the coronavirus pandemic - has been transformed thanks to a Mapplewell resident.
Sarah Conway, 45, has organised the 'Virtual Bubble Rush', alongside Barnsley Hospice, as a way to raise the £16,000 that would usually be raised at the event each year.
The event is normally the biggest fundraiser in the hospice's calendar, seeing families complete a 5km bubble-filled fun run at Locke Park.
Sarah is now encouraging families to get creative and choose their own challenges that can be done from their gardens in a bid to raise funds.
"I was sad to hear that the Bubble Rush was cancelled this summer, so thought as a community we could come up with our own bubble-themed activities.
"Each participant has to let me know, but then they're responsible for their own sponsors and challenges. It doesn't matter what they do as long as they take loads of pictures and raise money."
For more information or to get involved, email sarahconway_75@icloud.com or visit the Sarah Conway Facebook page.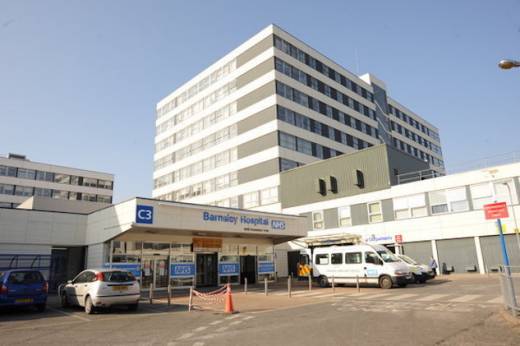 Physical visits to hospital allowed in certain cases
BARNSLEY Hospital will reintroduce face-to-face visiting for certain departments as coronavirus regulations begin to be relaxed.
General visiting to the hospital will continue to be suspended but the exceptions to this are:
•If you are a birthing partner accompanying a woman in labour.
•If you are a parent or appropriate adult visiting your child.
•If the patient you wish to visit is receiving end-of-life care.
Physical visiting will be reintroduced for; vulnerable patients, including patients with dementia or a learning disability, and patients in non-Covid critical care areas.
Visitors will not be permitted to Covid areas, and any patients who need to attend the emergency department should do so by themselves where possible.
A spokesperson for the hospital said: "All visits are limited to a maximum of one hour, and a specific time will be agreed with the ward.
"Patients are also able to communicate with their friends and family using their own mobile device, directly from their inpatient ward.
"For patients unable to use their own device, we have devices available for them to keep in touch with their loved ones."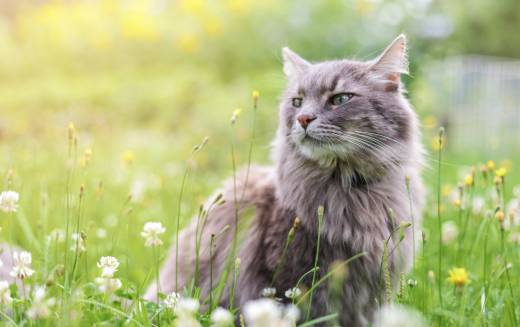 Cat charity help pay neutering costs
A CAT charity is helping owners across the borough pay their neutering costs in a bid to stop overpopulation.
Cats Protection Barnsley has launched a scheme where residents living in the postcodes S70, S71, S72, S73, S74, S75 and S63 will be entitled to a subsidised rate for neutering operations.
Participating vets include Vets4Pets in Barnsley and Cortonwood, The Pet Vet, Churchfield Vets, Greenside Vets, and Calder Vets in Penistone.
Dawn Hodgson, at Cats Protection Barnsley, said: "We wanted to help owners with the costs of neutering.
"We wanted to do this to control the cat population in Barnsley as at the moment, kittens are having kittens.
"Make sure to call one of the vets included in the scheme in advance to find out more about it."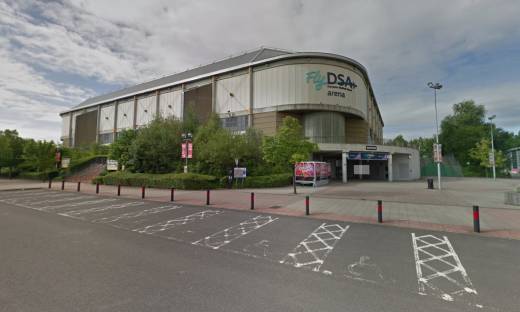 Sheffield Arena 'may not reopen'
BAD news for music fans, the Sheffield music scene maybe getting smaller as two popular music venues "may not reopen" after lockdown.
Members of staff at the FlyDSA Arena, and Sheffield City Hall have been contacted by bosses who have warned that redundancies happen as the venues are 'mothballed'.
The arena, which opened in 1991, regularly plays host to concerts, Disney on Ice, and ice hockey games by the Sheffield team; the Sheffield Steelers.
Both venues are owned by Sheffield City Trust, which also operates a number of sports venues across the city.
Andrew Snelling, chief executive of Sheffield City Trust, said: "Clearly these are very challenging times for all organisations operating in the leisure and entertainment industry as we await government guidance on how and when we can open our venues.
"Sheffield City Trust runs a variety of facilities across sport, leisure and entertainment. It has become apparent that concerts, shows and large attendance events will not be possible in the short and medium term, so this leaves us with decisions to make regarding how we sustain venues such as Sheffield Arena and Sheffield City Hall."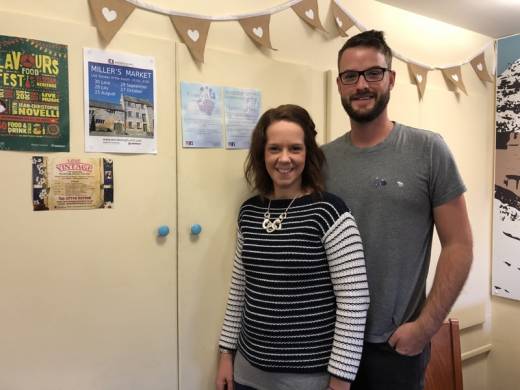 Couple help bereaved families memory of their son Henry
A CHARITY that provides support for the grieving parents of young children across the borough has been nominated for a Proud of Barnsley award in the charity of the year category.
Henry's Hope, created last September by Bethany and her husband Andy, was set up to help support families following the loss of their son Henry, who died after complications during his birth in March 2017.
Bethany Pocock, 31, of Monk Bretton said: "We started the charity last September in memory of our son Henry who we lost three years ago.
"Our aim is to support bereaved families and we hold different kinds of support groups every month to those who need it most.
"We hold a monthly support group for adults, one for families, and a rainbow support group for those that are currently pregnant after experiencing loss in the past – people have really taken to it."
Bethany's husband, 32-year-old Andy Pocock, has been travelling to Barnsley Hospital in a bid to get a keepsake for families who are currently grieving.
"Andy's been going to the hospital as of late to get hand and feet casts of the children so that the families can have a bit of a keepsake – all free of charge of course," Bethany added.
"He recently completed the three peaks challenge as well to raise some money for the charity which was fantastic.
"I'm also trying to get in contact with libraries to make baby loss books more accessible for everyone, though we do loan out books to those who need them ourselves."
Due to lockdown, the face-to-face meetings have stopped, but the charity took to online resource Zoom to make sure families still got the support they needed.
"Obviously since lockdown we've had to stop the meetings in person, but we've still being doing it over Zoom which is working well so far," she added.
"Fundraising has stopped as well but we're definitely looking at things we can do in the future to raise some more money and awareness."
Upon hearing of the charity's nomination, Bethany said: "That's great – it's absolutely fantastic that we've been nominated."