Latest News
TWO young brothers are taking fundraising the extra mile as they cycle 75 miles to raise awareness of motor neurone disease.
Jimmy and Eddie Beardmore may only be five years old, but they are hoping to cycle 75 miles before the end of May to help raise money for the Motor Neurone Disease Association.
The twins, who live on Kingfisher Drive, Wombwell, are described as 'very active' by their mum, Tracy, who created the challenge to help to keep them active during the lockdown.
"We have a couple of friends and family who have the disease," said Tracy, 50. "I wanted to help them to stay active while we are in lockdown and I thought that cycling 75 miles would help.
"I decided on 75 miles because it was the 75th anniversary of VE Day earlier this month and I thought that would give them a good challenge to complete."
So far the boys have cycled more than 50 miles, and are on track to complete the 75 miles next week. However Tracy said they will carry on cycling even after they have met their target.
"I think it'd be interesting to see how many miles we can rack up," added Tracy. "The furthest we have gone in one day is 12 miles but we usually average about six or seven miles.
"They have taken to the challenge really well. There's only been one day where they have moaned, but it was because we got caught in the rain on the way home. Each day they ask when it's time to go on their bikes.
"We try and stick to the Trans Pennine Trail because it is quite flat and they only have little bikes but they absolutely love it."
So far the brothers have raised almost £500 which has been donated to a Just Giving page.
"I'm proud of how much they have raised," added Tracy. "They have done so well and not complained once, I think this will be the start of their fundraising adventures."
To donate, click here.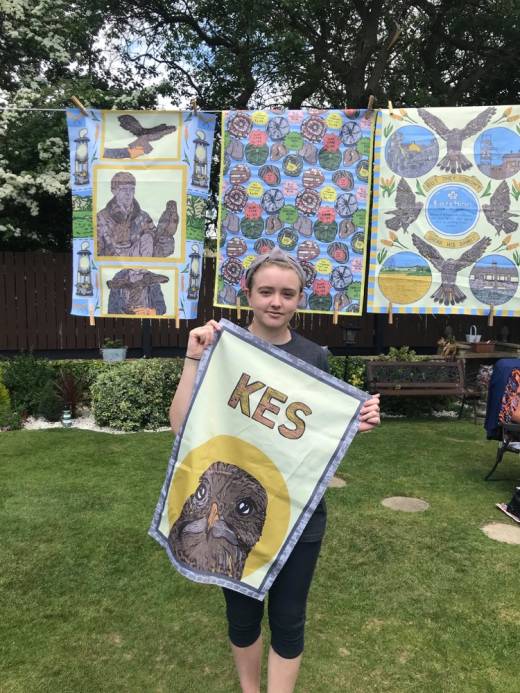 Ellie's Eurovision is a wunderbar success
A STUDENT from Tankersley has taken her Barnsley-inspired designs across Europe – and has proved to be a hit in Germany.
Ellie Fisher, from Silkstone Close, has found success overseas with her original designs inspired by her Barnsley roots that have been commissioned by a German design company.
The 21-year-old has been 'overwhelmed' by the response to her designs, that range from the classic Barnsley pork pie to Henderson's Relish.
"I had my work sent off to Paris through my university course for a trade show, and I didn't think anything of it as I've got nothing to lose," she said.
"Amazingly it got scouted by a company in Germany who specialise in English countryside designs and aesthetics.
"They placed an order straight away and I was completely overwhelmed. It was absolutely incredible."
Ellie wanted to showcase the rich heritage of South Yorkshire which she believes is lacking in the media.
"I think Barnsley and South Yorkshire are misrepresented in the media and are often patronised in art quite a bit.
"I'm influenced by Barnsley values, and the positives about our area that often go unheard.
"So for the designs to be appreciated in Germany is really incredible."
Ellie now hopes to start her own textiles business and continue to establish her designs around the world.
"I've applied for teacher training to become an art teacher, but I still want to pursue textiles on the side.
"Ideally, I'd love to start my own business and establish my own brand with unique styles."
To see more of Ellie's designs, visit ellie_maedesigns on Instagram.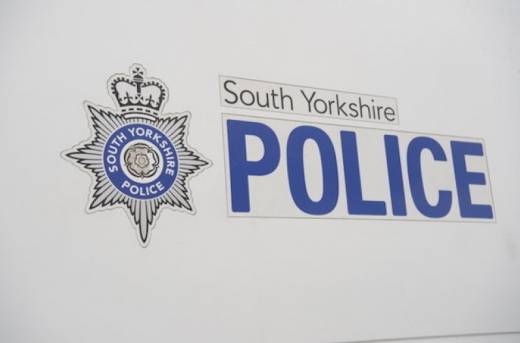 Appeal for information after Dodworth sexual assault
POLICE officers are appealing for information to help trace a man following a sexual assault on a teenage girl last month.
On May 18, a 14-year-old girl was walking her dog behind Strafford Walk, Dodworth, when she was approached by an unknown man.
The man is alleged to have grabbed ahold of the girl before sexually assaulting her.
A spokesperson for South Yorkshire Police said: "The suspect is described as white, in his 20s, 5ft 10ins tall and of a slim build. He is reported to have long, straight, blond hair, with a quiff at the front.
"He reportedly had a local accent and was wearing a plain, black hooded top with dark grey jogging bottoms.
"Officers investigating this incident are keen to speak to anyone who was in the area at the time, who may have witnessed the incident or has any information about the man."
If you have any information contact 101 quoting incident number 14/78936/20.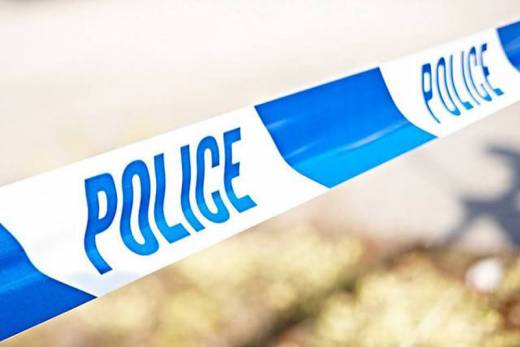 Body of missing Phillip has been found
THE BODY of a missing man was discovered by officers on Sunday morning.
Phillip Campbell, 34, was last seen leaving his home in Hemmingfield at around 12.40am on Saturday morning.
His body was discovered close to Burying Lane in Elsecar at around 9.20am the next day.
A spokesperson from South Yorkshire Police said: "While formal identification is yet to take place, the body is believed to be that of Phillip.
"His family are being supported by specially trained officers."
Bert proves to be quite the card
A BARNSLEY man received more than 700 cards in celebration of his 100th birthday last weekend – with well-wishes even coming from the Queen and Prime Minister Boris Johnson.
Bert Vincent, who lives at Eboracum House on Park Grove, turned 100 on May 24, and was overwhelmed with the number of cards he was given following an appeal by the care home.
The manager at the home, Louise Nelson, 46, said: "It was great that we managed to collect the number of cards that we did and they came from all across the globe – from Germany to Australia, and even one from Hong Kong.
"Bert only expected to get ten to 20 cards from his family and friends so he was shocked to see the number of cards that he did get.
"He said that he absolutely loved the whole day and described it as the best day of his life."
Due to lockdown restrictions it was originally thought that Bert wouldn't receive a card from the Queen, but he was shocked to find that it did arrive, along with a personal letter from Boris Johnson expressing his gratitude.
As a part of the appeal, the home set up a GoFundMe page, which subsequently raised a total of £1,000.
"The amount of money that was raised was so helpful, we managed to hire a singer for the Christmas party, as well as purchasing a Facebook portal so families are able to regularly chat with their loved ones," she added.
"On Bert's birthday his family came to the window in the morning, and his son arrived later in the day which was great because he wasn't actually expecting to see them – it was a great surprise.
"The morale here is very good at the minute, we're all doing everything that we possibly can and it's nice that we're able to get the residents seeing their families, whether it be through social distancing or online, as much as we do."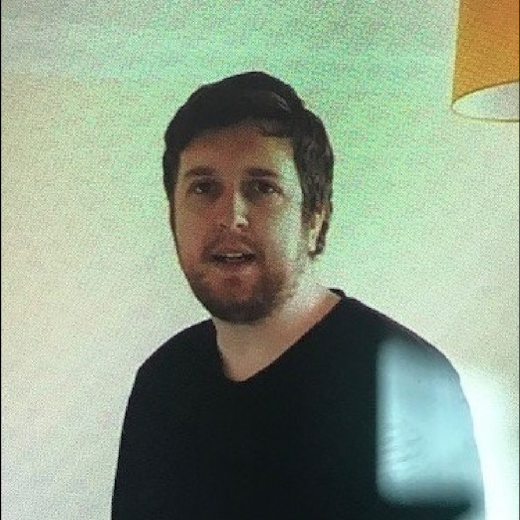 Police appeal for missing man
POLICE in Barnsley have launched an appeal to help find a man after growing 'increasingly concerned for his welfare'.
Phillip Campbell, 34, was last seen leaving his home in Hemmingfield at around 12.40am on Saturday morning.
A spokesperson for South Yorkshire Police said: "His car has been located on Burying Lane, Elsecar, at 4am Saturday morning.
"Police are growing increasingly concerned for his welfare.
"Phillip is described as being a white male, six feet three inches tall with dark brown hair. He was last seen wearing black jeans and colourful trainers.
"If you think you may have seen him or know where he might be, please call 101 quoting incident number 197 of May 30."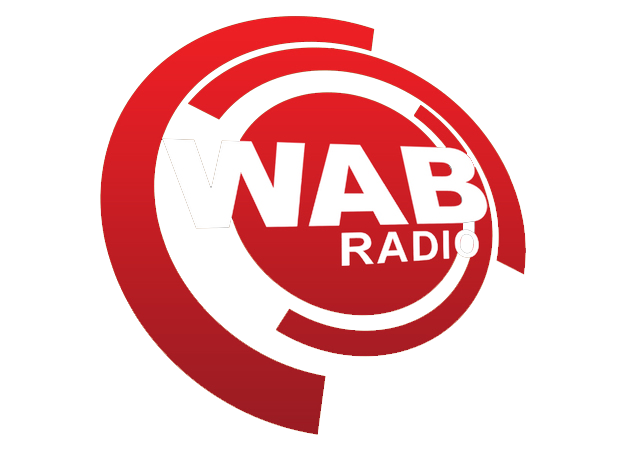 Latest Galleries
Local Books
RSPCA Cat Rehoming
Fab Four
Our gorgeous kittens were brought in by RSPCA Inspectors as their lovely mum was actually giving birth to them.
As the pic shows they are thriving and should be ready to leave us when they are 9 weeks old (about 12th June)
Raised in the home of one of our amazing fosterers they are well socialised, fun loving little kittens.
Affectionate as well as gorgeous they will be fine with children and well behaved dogs, however due to current
limitations we shall be rehoming them in pairs and not as single kittens.
Duchess
Our lovely Duchess was brought into the branch by RSPCA Inspectors along with 4 newborn kittens.....her kittens have now flown the nest and settled into new homes....and finally with mum-duties behind her it's her turn to find her forever home.
Duchess and her babies have been raised in the home of one of our amazing fosterers and when she first arrived this beautiful black and white girl was fearful if approached suddenly and generally a little wary about the world, but once she realised that there was nothing threatening in this home she began to visibly relax and show her true colours,
​
She will now sit next to her fosterer and "talk" to her, and she really loves her chin tickles.....she is now much bolder and is happy to explore and play with her toys.
​
Despite only being a couple of years old Duchess has gone though a lot, so we feel that she needs a quiet, adult only home where she can be the only pet ....someone gentle who will allow her to allow her confidence to grow by letting her do things at her own pace.
​
She has not at any time shown any aggression to the fosterer or her family, and in the right home she will make an adorable pet.
More News