Latest News
BOTH Barnsley Central and Barnsley East have been retained by Labour's Dan Jarvis and Stephanie Peacock.

However on a bad night for Labour nationally, their majorities have been significantly reduced.

Dan Jarvis's majority has been slashed by almost 12,000 to 3,571, having been 15,546 at the last election.

Stephanie Peacock lost more than 10,000 voters since the last election, with a majority of 3,217. It had been 13,283.

Penistone and Stocksbridge may well be among one of dozens of Labour seats which are expected to be lost to the governing Conservative party.

Nationally, exit poll information predicts a sizeable Conservative majority, with the Labour Party losing as many as 71 of the seats it won in 2017.

Mr Jarvis said: "I'm proud to have been re-elected. Clearly it's been a difficult night for the Labour Party and we're still processing the scale of the defeat but I am delighted that I've been re-elected along with Stephanie Peacock.

"This is a campaign the likes of which we have not seen before.

"It has been fought through the winter months, it has been fought predominantly on the issue of Brexit which has been a very challenging issue for the Labour Party and Barnsley where people voted overwhelmingly for leave.

"I'm delighted I've been re-elected and I look forward to serving my constituency in this next parliament."

Stephanie Peacock said: "Too many people have told me they feel ignored, forgotten and abandoned.

"Rest assured, I have heard you all. It is not a good night for my party. The Labour Party was formed to fight for working people and I will now do everything I can to make sure it returns to doing just that.

"I will continue to stand up and fight in Westminster where I will always put Barnsley East first."

Results:

BARNSLEY CENTRAL
Dan Jarvis, Labour, 14,804 - 40.1%
Victoria Felton, Brexit Party, 11,233 - 30.4%
Iftikhar Ahmed, Conservative, 7,892 - 21.4%
Will Sapwell, Liberal Democrat, 1,176 - 3.2%
Tom Heyes, Green, 900 - 2.4%
Ryan Williams, Yorkshire Party, 710 - 1.9%
Donald Wood, independent, 188 - 0.5%

BARNSLEY EAST
Stephanie Peacock, Labour, 14,329 - 37.6%
Jim Ferguson, Brexit Party, 11,112 - 29.2%
Adam Fenton, Conservative, 10,377 - 27.3%
Sophie Thornton, Liberal Democrat, 1,330 - 3.5%
Richard Trotman, Green, 922 - 2.4%

PENISTONE AND STOCKSBRIDGE
John Booker, Brexit Party,
Miriam Cates, Conservative,
Francyne Johnson, Labour,
Hannah Kitching, Liberal Democrat,

WENTWORTH AND DEARNE
Emily Barley, Conservative,
David Bettney, Social Democratic Party,
Lucy Brown, Yorkshire Party,
Stephen Cavell, Brexit Party,
John Healey, Labour,
Janice Middleton, Liberal Democrat,

Turnout figures were 56 per cent for Barnsley Central and for 55 per cent for Barnsley East.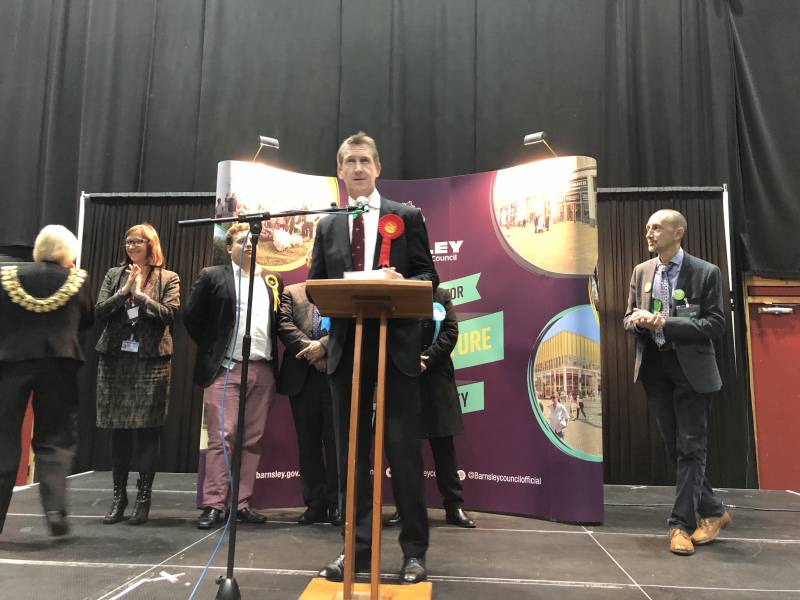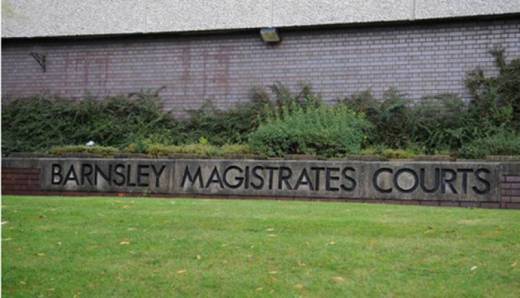 Man guilty of gift set theft
A MAN who attempted to steal four gift sets from Boots in Barnsley town centre has been given a community order.
Neil Davies, of Princess Street, Barnsley, was caught on November 18 with the items worth £193.
The 35-year-old, whose order includes a 15-day rehabilitation requirement, was also told to pay a surcharge of £92 and court costs of £85.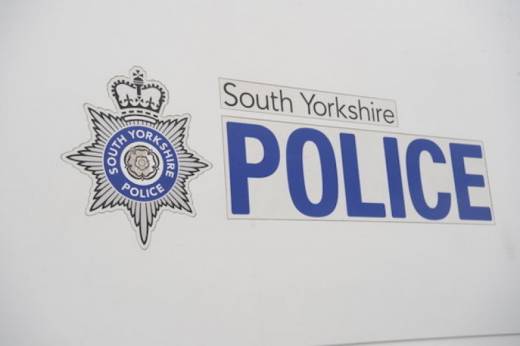 Items seized following car search
DRUGS and a knife were seized after police stopped a car close to a secondary school.
On Wednesday, police spotted a car on Dove Valley Way on an access road to Netherwood Academy.
Three men were in the car and it was searched under the misuse of drugs act as the smell of cannabis was detected.
Police found a knife, an extendable baton and cannabis was found in the vehicle.
The driver, a 22-year-old man, has been reported on summons for possessing a bladed article, offensive weapon and possession of cannabis. A 19-year-old man was cautioned for possession of cannabis.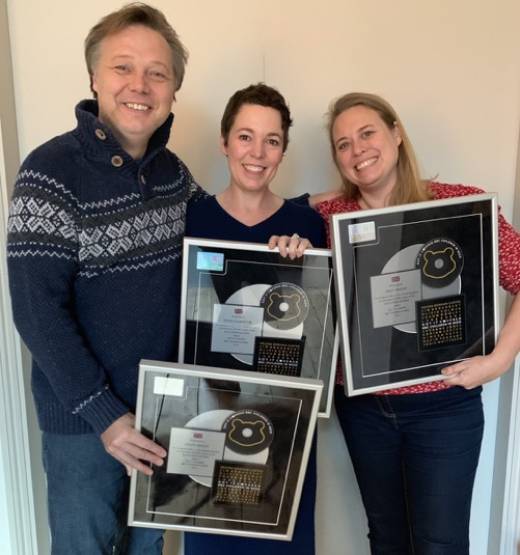 Shaun goes silver with record
BARNSLEY actor Shaun Dooley is celebrating after receiving the news that his charity album has gone silver.
More than 60,000 copies of the album Got It Covered have been sold since the album went on sale in November. The album features a selection of covers from celebrities including Luke Evans, Olivia Colman and Suranne Jones who all picked a song that is meaningful to them.
The album was recorded in the famous Abbey Road Studios in London and Shaun was even visited by Taylor Swift while he was recording his cover of her song Never Grow Up.
On its release, Got It Covered shot to the top of the charts before being moved to the Official Compilation Chart where it currently occupies position 17, and Shaun has since released his song as a single which is currently vying for the position of Christmas number one.
The accolades keep coming as it was announced that the album has achieved a silver record with all proceeds from sales going to Children in Need.
Community rallies round John
AN ELDERLY anti-crime campaigner who was left at his 'lowest' after a car crash has been touched by the community's support in getting him back behind the wheel.
John Hallows was driving his seven-year-old Kia Picanto near his home when what he described as 'four youths' driving a suspected stolen car on the wrong side of the road ploughed into him, leaving the car 'totally destroyed'.
John, 82, of Riber Avenue, Athersley South, has worked tirelessly to drive down burglary and crime for nearly 40 years as Barnsley's Neighbourhood Watch chairman.
"I was very shook up," he said.
"I was driving at approximately 15 to 20 miles per hour slowing down for the junction on Wingfield Road.
"Then, a car came around the corner on the wrong side and crashed into me, wrote-off my car and ran away."
Despite the shock and personal loss of his car, long-serving community activist John's concerns immediately turned to the voluntary work he does and how the loss of his car and independence would affect it.
"I was without a car and no longer able to continue on with everything I do," he said.
"To say I was at the lowest I have ever been would be an understatement.
"I thought it was the end of the world for me at 82."
John lives alone as his family lives in Brighton, so he was worried how he was going to cope without a car.
But soon after the crash, John's neighbours and friends began rallying around him to help support John, who feared he would never drive again.
They helped him move his stricken car – and even helped him get another one.
"Residents came out after the incident and helped the police with information, they emptied my car and took me home.
"Since then, lots of other people further up my street who I had never met have been to see if they could help in any way."
Some of John's friends even helped him financially in the process of getting him back on the road.
"One of my friends gave me £300 towards getting a new car after I thought I'd had my independence taken away. I was blown away.
"Then another friend took me to Grimethorpe to get a new car."
Coun Jenny Platts, who has seen John's work first-hand, said she was really disappointed to hear about the crash.
"John doesn't just work around Athersley, he works across Barnsley and the borough with Neighbourhood Watch," she said.
"John fits safety cameras around the area, attends and leads crime meetings, and if anyone has a problem, he's always there to help.
"He is highly committed to helping people and is a fantastic person."
John cannot get over the generosity and support he has had. It has helped him quickly organise a new car which he will receive today at a cost of £1,700.
"I have spoken with the police who are pursuing the issue further. I do hope those who did this to my car are rightly punished."
A spokesman from South Yorkshire Police, said: "Two cars are reported to have collided, blocking the road.
"The occupants of one of the vehicles fled the scene.
"On attending the scene, police established that the abandoned vehicle had recently been reported as stolen.
"No injuries have been reported and enquiries are underway."
Now, John is looking ahead to getting on the roads again.
"The support I received has once again given me a belief in human nature and I now have a smile on my face," he said.
"Thanks to my friends and the community, I get a fresh car at the end of the week and will be back in action and able to get around.
"It reminds me of when I was very young during the war, and how everyone pulled together and helped each other. Long may that spirit last."
If anyone has any information, please call 101 quoting incident number 463 of November 23.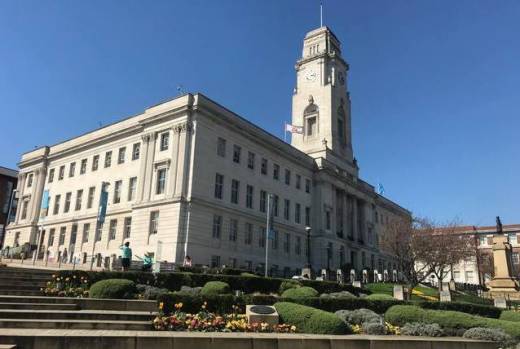 'Town centre spice battle is being won'
POLICE in Barnsley have revealed that drug abuse relating to a former legal high known as spice is reducing – but confirmed that more proactive work will be done to tackle an issue that's blighted the town centre in recent years.
Spice, a synthetic cannabinoid available for as little as £2, which takes effect within five to ten minutes and lasts for up to five hours, leaves users either collapsed on pavements or in a zombie-like upright position.
The drug was re-designated as a Class B substance and although people who are found with the drug on them can be arrested for possession, users often ingest quickly.
According to police figures, just 20 incidents of spice abuse were reported in Barnsley town centre in 2017, something which grew to 136 last year.
A police report said: "There has been little change in the nature of the drugs market over the last few years, with the exception of synthetic cannabinoids, more commonly known as spice.
"Barnsley has seen the use of spice reduced, although further analysis needs to be undertaken in relation to the reasons for this.
"In the last year, 82 per cent of organised crime members were linked to drug-related activity including the supply, cultivation and importation.
"In 2018 there was a ten per cent increase in arrests for drug-related offences on the previous year's figures, which is a result of proactive policing and increased detection rates, leading to prosecutions."
Increased stop and searches, as well as a public space protection order (PSPO) which prevents abusers from entering the town centre have been hailed as a success.
The 21-month prison term given to a 'key spice distributor' – 27-year-old Timothy Wood – in May has also had a knock-on effect on reports, according to police.
South Yorkshire Police received 1,174 calls from members of the public in the town last year expressing concerns for people believed to have taken spice in the public realm and, in 80 per cent of those cases, an ambulance was required to attend.
Sergeant Matt Wood, from the town centre-based policing team, told the Chronicle: "Spice has been easy to get hold of and it's cheap. Cocaine habits can cost hundreds of pounds a day but spice is obviously a lot less.
"The town centre's PSPO does help to move users on, something which we've seen recently, but it doesn't assist us with tackling the suppliers.
"It's one of our key priorities and we will continue to work towards stopping the distribution of spice. Stop and searches and the targeting of dealers will continue in order to make Barnsley town centre safer for everyone."
Meetings have also taken place with Barnsley Council officers responsible for the commissioning of substance misuse services, while a councillors' scrutiny panel recommended that the borough's schools deliver more health education classes – with an emphasis on spice – which are set to come into force from September 2020.
A council spokesperson added: "As part of its work programme, the overview and scrutiny committee agreed to undertake a task and finish group investigation into substance misuse in Barnsley.
"Given the heightened profile of substance misuse both locally and nationally, the committee felt it was an opportune time to undertake work in this area.
"While we recognise the importance of substance misuse prevention work being delivered in schools it should be noted that as a council we have no direct control over how schools choose to deliver the personal, social, health and economic (PSHE) curriculum.
"However, we are working with school leaders to influence the content of the curriculum through a PSHE network.
"The officer leading on this piece of work will continue to work in partnership with the Barnsley Schools Alliance and other key partners to highlight the importance of substance misuse prevention and education and will feedback progress as this work develops."
To report antisocial behaviour or crime, call 101 or 999 in an emergency. You can also report incidents by emailing safer@barnsley.gov.uk.

Upcoming Events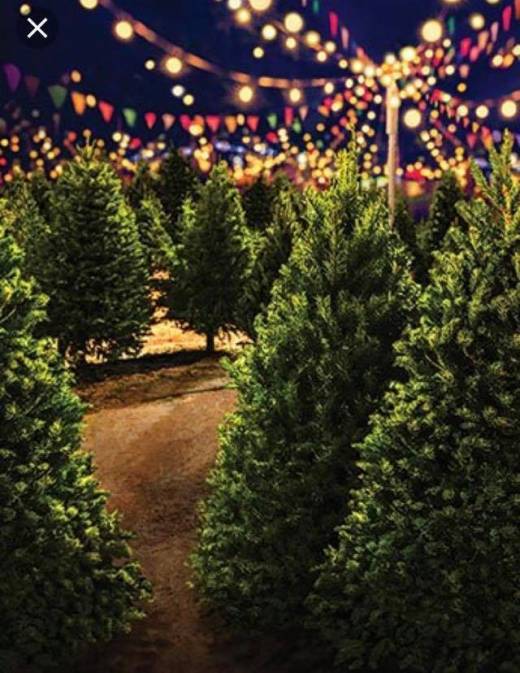 Aardvark Joinery Winter Wonderland
Charity winter market and Christmas tree sales raising money for the Yorkshire Air Ambulance.
Hot Food and Drink with a mixture of craft stalls in various log cabins within the show site, all surrounded by real Christmas trees and fairy lights. Meet our friendly team while having a good time and raising money for a good cause.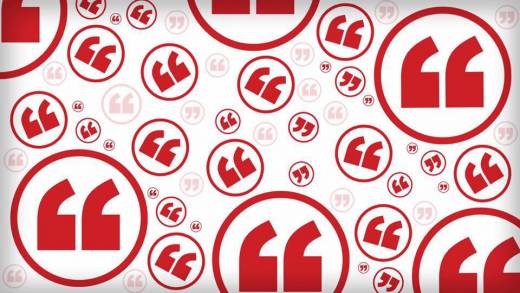 Aladdin Family Pantomime Lundwood
MAMA brings to you one amazing spell binding family pantomime.
Abanazar, an evil Egyptian magician, has discovered a way to become Master of the Universe.
All he needs is an enchanted oil lamp hidden away for many years in a lost cave.
But only the 'chosen one' is allowed to set foot inside.
Meanwhile, in the village of 'Won Long Poo', Aladdin dreams of marrying the beautiful Princess Jasmine but a penniless laundry boy could never hope to have the love of a Royal.
Could he be the chosen one?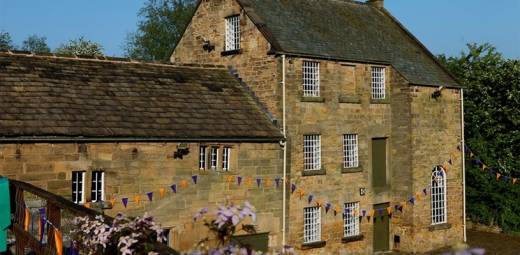 Festive Carol Concert
The perfect way to start the festive season with beautiful music performed by local church choirs accompanied by wonderful Worsbrough Brass Band.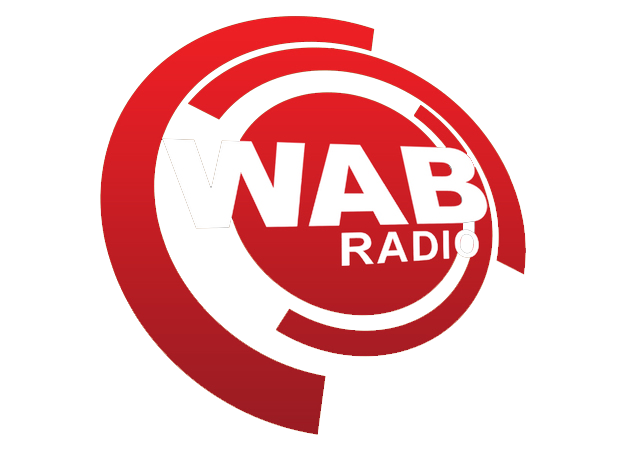 Latest Galleries
Local Books
RSPCA Cat Rehoming
Bracken and Rowan (F/M 9 weeks)
9 week old siblings Bramble and Fern were brought in by RSPCA Inspectors having been found in a garden at only 4 weeks old along with their mum who was unable to feed them - on examination mum was found to have a nasty wound (thought to have been caused by wire netting) which was infected - leaving her without milk.
The kittens were then hand-reared by one of our amazing fosterers and are now ready to find their forever home together.
Very affectionate kittens who play together constantly and then fall asleep on your lap !!
Mum cat has made a full recovery and is now much loved in her new home.
Bramble and Fern (F 9 weeks)
9 week old sisters Bramble and Fern were brought in by RSPCA Inspectors having been found in a garden at only 4 weeks old along with their mum who was unable to feed them - on examination mum was found to have a nasty wound (thought to have been caused by wire netting) which was infected - leaving her without milk.
The kittens were then hand-reared by one of our amazing fosterers and are now ready to find their forever home together.
Very affectionate kittens who play together constantly and then fall asleep on your lap !!
Mum cat has made a full recovery and is now much loved in her new home.
Kitkat
This sweet little kitten is only about 9 weeks old but was brought in by RSPCA Inspectors having been found in a cardboard box on the roadside - a really cruel
and heartless thing to do and obviously dangerous so we are grateful to the member of the public who alerted us to her plight.
She was very skinny and dirty but has now had several baths and a complete overhaul by the vets and is a ready to look for her forever home.
She has been a complete sweetie never complaining about all her her soapy baths and is now looking really gorgeous and is full of purrs!
Kitkat has had an awful start to her young life but is a very gentle kitten.
More News