Latest News
PATIENTS in Barnsley have been left waiting for up to a month for an appointment to see a doctor, according to latest figures released by health bosses in the town.

According to official performance figures from the Barnsley Clinical Commissioning Group (CCG) for September, just 37 per cent of people in the town received an appointment on the day they rang and the same number had to wait for a week.

The two-week figure is 21 per cent, while six per cent were waiting for more than a month, leading to questions being raised about the number of available appointments at GP surgeries in Barnsley and worries over the use of part-time locums who are drafted in when required.
More than 40 per cent of people in Barnsley find it difficult to get through to their practice by phone, and 22 per cent described the experience of booking a GP appointment as poor, the report says.

Coun Phil Lofts, who represents the Old Town ward, said: "I recently wrote to my local GP surgery to follow up complaints from residents about not being able to get an appointment and when they did, having to wait for several weeks or return after two weeks to try again.

"I pointed out that many of these complainants are elderly and have paid into the NHS all their lives, since its inception.

"I received a response from the senior partner pointing out that the practice was under-resourced and was reliant on too many short-term locums and therefore the practice could only make appointments for two weeks at a time."

Health bosses in the town are looking at ways in which appointments can be freed up, including the commissioning of out-of-hours services and the My Best Life scheme, which is a partnership between the CCG and South Yorkshire Housing Association.

Having secured three years' funding in 2017 from the CCG, which commissions the town's health services, My Best Life has so far helped more than double its initial target of 600 appointments, and lightened the load on GP appointments by 17 per cent.

The service gets referrals from GPs, community nurses, social prescribing champions and pharmacies.

Advisors then connect people with community groups, offer support with money management and welfare issues, and provide access to work and volunteer opportunities, as a way of alleviating symptoms which may not be medical but disproportionately affect a person's health.

Every GP in Barnsley is now involved with the scheme, which will run until next year before another assessment is carried out to assess how much it's required in the town.

Dan Jarvis, who is seeking re-election for the Barnsley Central seat, added: "I share the concerns of local residents in relation to a lack of GP appointments - it should be a fundamental right that patients are able to see their doctor within a reasonable period of time.

"I am taking practical steps to improve the situation and I have met with the chief operating officer of BHF and have raised concerns directly with the CCG.

"I'll continue to work closely with the local community to increase the numbers of appointments available.

"The issue of a shortage of GPs is an issue across the country. The impact of almost a decade of central government austerity has led to a crisis in GP recruitment and retention, which is having the knock-on effect of increased waiting times in local surgeries."

A Barnsley CCG spokesperson: "GP practices offer a range of appointments with different clinicians, some of whom may be locum GPs.

"The waiting times in the report are a snapshot of one month's figures and include appointments where people choose a few weeks ahead, as a follow-up for example.

"Where someone has a medical need for an appointment on the same day, they will be offered an appointment with their practice or on behalf of their practice with services like i-HEART Barnsley, who provide an average of 1,500 additional GP appointments for Barnsley patients each month.

"We would also encourage people to cancel their appointments if they don't plan on attending. There are lots of ways to do it and it does make a big difference."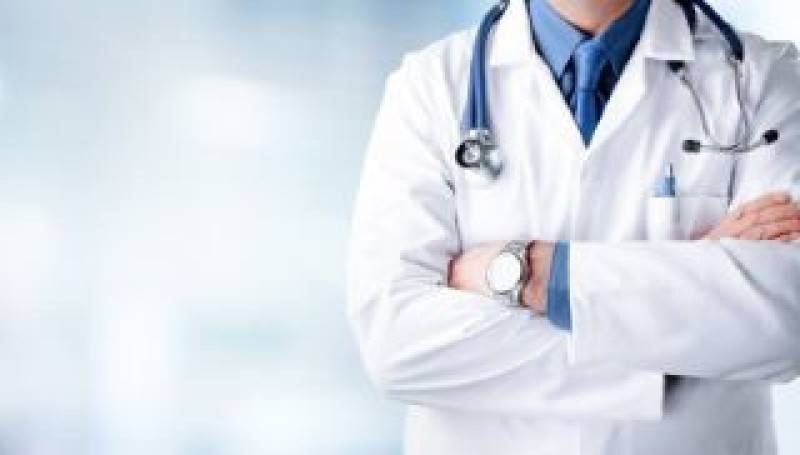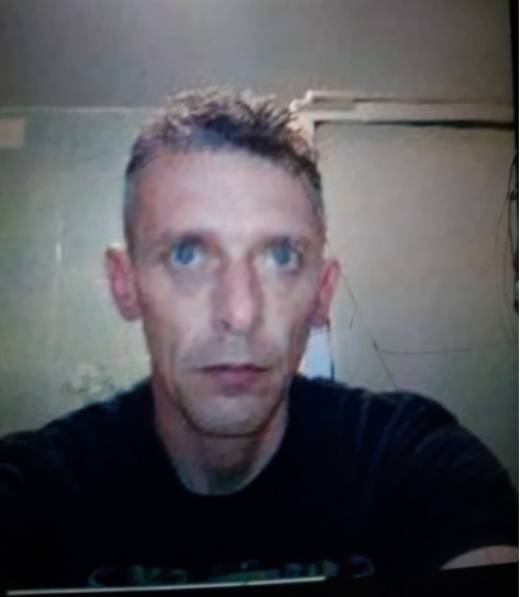 Renewed appeal to locate missing man
AN APPEAL has been launched by South Yorkshire Police to find a man who has been missing for almost a month.
Richard Dyson, 55, was last seen on November 17 on Sheffield Road, Hoyland heading towards Parkside Cottage. He was reported missing by his daughter on November 25 after he failed to get in contact with her as usual.
Richard is described as 5ft 10 - 6ft tall with short grey hair and was last seen wearing a navy Kappa jacket with white stitching.
Police today are conducting searches around Parkside Farm in Hoyland as enquiries continue.
Detective superintendent Mark James appealed directly to Richard and said: "Richard, if you read this or see this, please contact us. Your daughter is incredibly worried and needs to know you're ok. You can speak to us in confidence by calling 101 or Crimestoppers. You can go to any police station or contact us online. Our priority is establishing that you are safe and to help reassure your daughter."
The public are also urged to report any sightings of Richard by phoning 101 or Crimestoppers.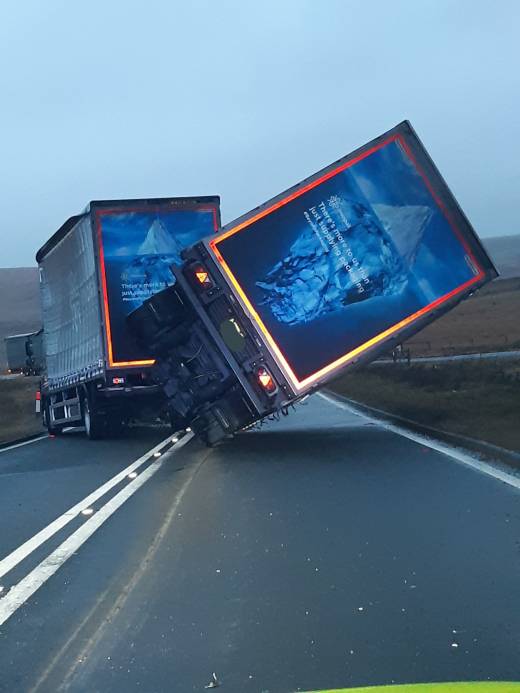 Road blocked due to overturned lorry
A ROAD is currently blocked due to an overtuned lorry.
The A628 Woodhead near to Dunford Bridge is blocked due to high winds toppling the goods vehicle.
Police are currently on the scene.
Please allow extra time for your journey.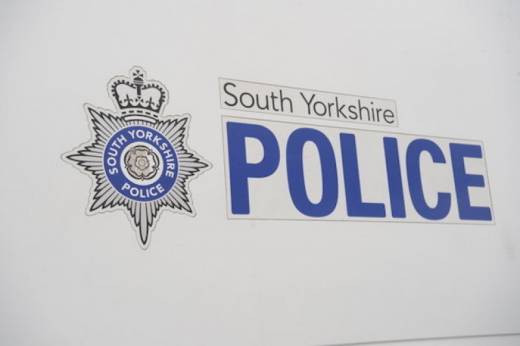 Crackdown on criminals who assault police
A ZERO tolerance approach will be taken on criminals who choose to attack officers - after bosses admitted a recent rise in cases had been reported across Barnsley.

The warning comes after 32-year-old Kane Taylor, from Monk Bretton, was jailed for ten months for attacking two female PCs while they were on duty and 38-year-old Dean Watson, also of Monk Bretton, was sentenced a year in prison for spitting at two officers and threatening and racist behaviour.

Temporary Chief Superintendent Sarah Poolman told the Chronicle that since last November, there's been an average of four related incidents per month - but the figure trebled to 12 in both September and October.
"They do fluctuate and one incident could involve several officers, but we're hopeful that our work to prosecute the two recent offenders will result in figures stabilising," she added.

"It is unacceptable but it's important to add that we do not treat assaults on our officers any differently to how we would a member of the public being a victim.

"Often our job involves walking into confrontational situations, whether that's an ongoing fight or a domestic, and we show up and use appropriate techniques."

Taylor, who was witnessed driving a car 'erratically' on Lamb Lane in the village at about 2am on November 26, was stopped by two female officers.

At Barnsley Magistrates' Court last week, prosecutors said that Taylor laid on top of an officer and forced his fingers into her eyes - while she lay on the floor - and struck her colleague across the face.

Taylor pleaded guilty to two counts of assault by beating of an emergency worker, taking a motor vehicle without the owner's consent, driving without insurance, driving while disqualified and failing to provide a specimen of breath.

Watson was first arrested on May 5 on Cheapside, Barnsley town centre, after reports of threatening and racist behaviour.

He was arrested again in the town centre on October 5 while intoxicated and was taken to Barnsley Hospital, where he spat at two officers.

Upon release he will be subject to a criminal behaviour order (CBO) for three years, meaning he cannot enter the public space protection order (PSPO) area of Barnsley town centre, or sit or lie on the ground in any public place in the borough.

Temp Chf Supt Poolman ruled out the force moving away from its standard protocol of sometimes having two female officers in one patrol car.
She added: "Taylor's case in particular was horrific - as soon as he was stopped he became aggressive, misogynistic and effectively thought that because he'd been stopped by two female PCs, he was strong enough to take them on.

"However, it's entirely normal for the police to have two females patrolling and our teams are not formed on a gender basis, so we have no plans to alter this.

"Levels of experience and how officers work together is more important for a team's make-up and I wouldn't want to move away from that because of several horrendous incidents."

An internal probe is expected to begin at South Yorkshire Police, which will see force bosses outline plans to reduce rising cases of attacks on its officers which rose by 13 per cent in 2018/19, according to official figures.

Assistant Chief Constable David Hartley added: "Our officers come to work every day and consistently demonstrate their commitment and dedication to serving their local communities and keeping people safe.

"No officer should face violence in the course of their duties and we're doing all we can to prevent our officers being assaulted.

"We have absolutely zero tolerance for individuals who choose to be violent towards our officers and will work to bring individuals before the courts."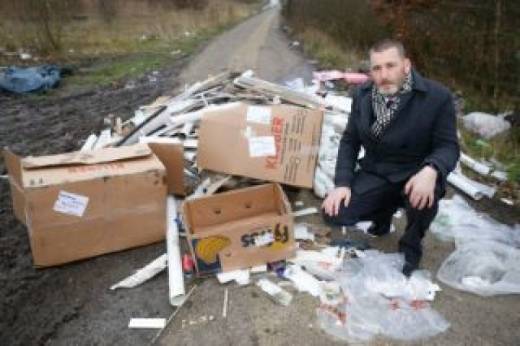 Council revises fly-tipping figures
'TEETHING trouble' with Barnsley Council's new fly-tipping recording system has been blamed for incorrect information being sent to a national study.

The mix-up - which affected the annual document produced by the Department for the Environment, Food and Rural Affairs (DEFRA) - saw the council state that there had been 2,791 recorded cases on its land between April 2018 and March 2019.

That would have been a dramatic 25.5 per cent reduction, but service bosses have admitted that it isn't a true reflection and instead revealed that cases have gone up by 2.8 per cent on the previous year's figures to 3,482.
The cause was down to the new system - in which residents can pin a case on an online map - and staff changes, meaning some reports had not been moved over.

Dale Sparks, head of commercial support services for the council, said the local authority had contacted DEFRA to explain the mistake.

"We'll be re-submitting the correct information," Mr Sparks added. "Beforehand it was a case of people ringing up and us taking details of the incident, but the pin-on-the-map feature has come in so we expected an overall increase as it's easy for residents to log what they've seen.

"Some cases were missed and had not been picked up, so effectively they were still treated as live, but it was a flaw in the

system and we're putting in extra control mechanisms for next year before the data is submitted to DEFRA.

"It was a case of teething trouble and this will be put right. We want to make fly-tipping socially unacceptable and we're on the right track for that.

"There's been an increase of 2.8 per cent but nationally it's much higher and we're putting our rise down to it being much easier to report."

Seventeen fly-tippers' vehicles were seized and crushed in the period but just seven prosecutions were achieved, although two more convictions occurred last week when 24-year-old James Upton was jailed for 22 weeks - the first time anyone's been imprisoned in Barnsley for tipping-related offences - and his accomplice, 18-year-old Kieron Yates, was given a suspended prison term.

Little Houghton Parish Council's Kevin Osborne, who has campaigned for stiffer punishments for fly-tippers, said: "I said when DEFRA released the figures that it was a remarkable achievement for Barnsley Council, but only if the figures were accurate.

"I'm pleased the council has taken the time to review and revise these figures. They didn't seem quite right at first and the new data clearly shows fly-tipping continues to blight our borough.

"Although I believe some things could be done differently, I support front-line council staff who are doing the very best they can to combat this environmental crime, especially as our council has had £100m of austerity cuts since 2010, the worst in the country."

Fly-tipping in Barnsley can be reported online at barnsley.gov.uk/everybodythink and information on known offenders can be shared confidentially by emailing safer@barnsley.gov.uk for the council's enforcement team to investigate.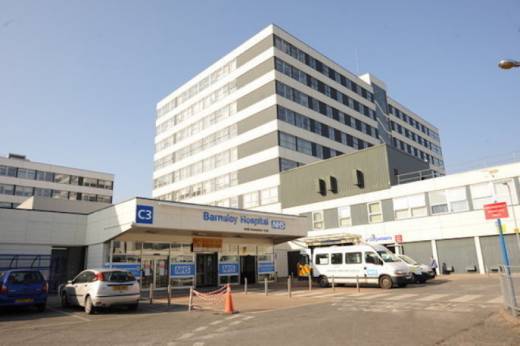 Park and ride plan to cut parking chaos at hospital
CONGESTED streets around Barnsley Hospital could soon be a 'thing of the past' thanks to an ambitious plan to create a new park and ride facility near the M1, the Chronicle can reveal.

The hospital has identified suitable land at Capitol Park in Dodworth for the scheme, which has been fast-tracked due to ongoing issues with inconsiderate parking on clogged-up side streets around Gawber Road and Summer Lane.

It's hoped the park and ride will mirror the success of Doncaster Royal Infirmary's facility and alleviate hostility between hospital users and residents, who Coun Peter Fielding said have started painting their own yellow lines on streets.
"The hospital site only has capacity for parking for about half of its staff, and there is insufficient capacity to cope with patient and visitor parking demand," Coun Fielding, who represents the Dodworth ward, told the Chronicle.

"The result of all this is congestion in the area. Local councillors have declared an air pollution emergency as residential streets within half a mile or more of the hospital being filled with parked cars and patients missing appointments.

"Consequently, I have had discussions with the hospital management to try and find a solution to these problems. I was encouraged to hear the desire of the hospital to remedy these parking problems to help staff, visitors, patients and residents.

"Staff are increasingly suffering verbal abuse and damage to their vehicles from irate residents. Residents are starting to paint their own yellow lines on streets, put up their own residents-only parking signs and protect street parking spaces with wheelie bins.

"It is becoming a very hostile situation that many hospital staff are finding unpleasant and residents find increasingly frustrating.

"The hospital would like to obtain a piece of land at Capitol Park to use as a park and ride service for both staff and patients and have set aside funding for the administration and operation of such a scheme."

Summer Lane, Queen's Avenue, Bingley Street, Brierfield Close, Victoria Crescent and Welbeck Street have all been identified as particular flare-up points where it's alleged both hospital staff and visitors have abandoned their vehicles to avoid parking fees.

Coun Fielding added: "This is an ideal opportunity for Barnsley Council to partner with the hospital to help reduce congestion, air pollution and the parking misery around that area.

"It would help to reduce air pollution around our schools and be a strong signal that declaring a climate emergency actually meant something.

"I congratulate Barnsley Hospital on their efforts to introduce this scheme and I call on Barnsley Council to show that they can invest in this sustainable transport solution with the same vigour and enthusiasm it puts into building roads on its parks."

Hospital bosses revealed that £250,000 has already been spent upgrading its car park barriers to improve traffic flow, while car share schemes have been encouraged.

However, they admitted that the current parking provision is simply not big enough, with approximately 3,800 staff - excluding visitors - battling over 1,200 spaces.

A hospital spokesperson said: "We recognise that this is a long-standing and difficult situation for our neighbours, staff, visitors and patients.

"We are continuing to invest where appropriate and we are working with the council to look at a number of options to try to improve the situation in as sustainable way as possible.

"As a hospital, we are committed to ensuring our environmental impact is as low as possible. We understand that the air quality in the areas around the hospital has been measured and is not cause for concern, but we continue to support cleaner air initiatives."

Upcoming Events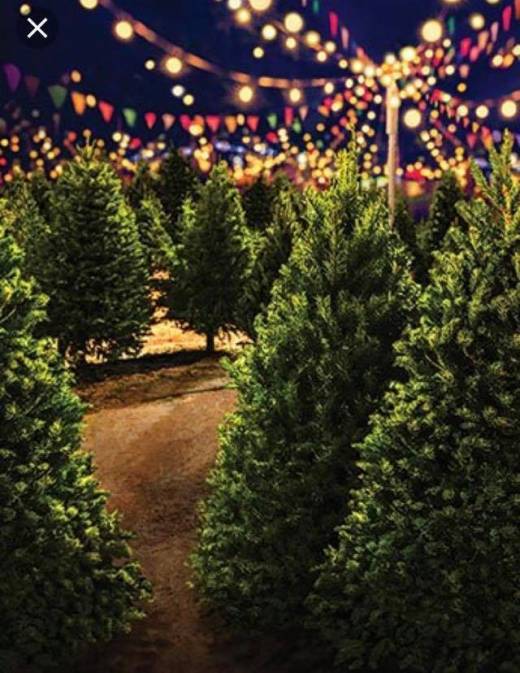 Aardvark Joinery Winter Wonderland
Charity winter market and Christmas tree sales raising money for the Yorkshire Air Ambulance.
Hot Food and Drink with a mixture of craft stalls in various log cabins within the show site, all surrounded by real Christmas trees and fairy lights. Meet our friendly team while having a good time and raising money for a good cause.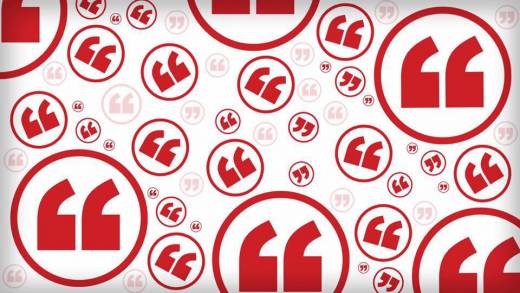 Aladdin Family Pantomime Lundwood
MAMA brings to you one amazing spell binding family pantomime.
Abanazar, an evil Egyptian magician, has discovered a way to become Master of the Universe.
All he needs is an enchanted oil lamp hidden away for many years in a lost cave.
But only the 'chosen one' is allowed to set foot inside.
Meanwhile, in the village of 'Won Long Poo', Aladdin dreams of marrying the beautiful Princess Jasmine but a penniless laundry boy could never hope to have the love of a Royal.
Could he be the chosen one?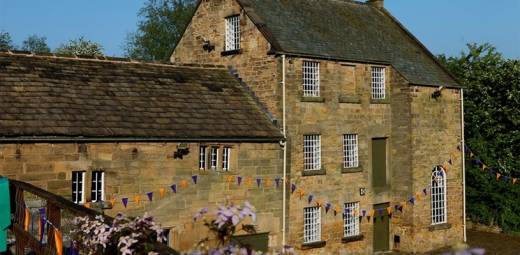 Festive Carol Concert
The perfect way to start the festive season with beautiful music performed by local church choirs accompanied by wonderful Worsbrough Brass Band.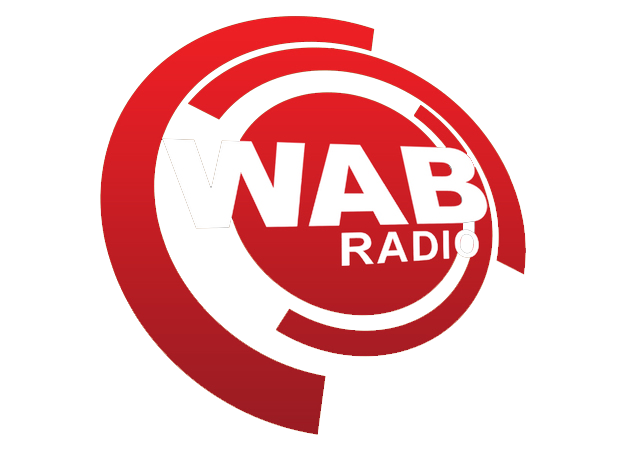 Latest Galleries
Local Books
RSPCA Cat Rehoming
Bracken and Rowan (F/M 9 weeks)
9 week old siblings Bramble and Fern were brought in by RSPCA Inspectors having been found in a garden at only 4 weeks old along with their mum who was unable to feed them - on examination mum was found to have a nasty wound (thought to have been caused by wire netting) which was infected - leaving her without milk.
The kittens were then hand-reared by one of our amazing fosterers and are now ready to find their forever home together.
Very affectionate kittens who play together constantly and then fall asleep on your lap !!
Mum cat has made a full recovery and is now much loved in her new home.
Bramble and Fern (F 9 weeks)
9 week old sisters Bramble and Fern were brought in by RSPCA Inspectors having been found in a garden at only 4 weeks old along with their mum who was unable to feed them - on examination mum was found to have a nasty wound (thought to have been caused by wire netting) which was infected - leaving her without milk.
The kittens were then hand-reared by one of our amazing fosterers and are now ready to find their forever home together.
Very affectionate kittens who play together constantly and then fall asleep on your lap !!
Mum cat has made a full recovery and is now much loved in her new home.
Kitkat
This sweet little kitten is only about 9 weeks old but was brought in by RSPCA Inspectors having been found in a cardboard box on the roadside - a really cruel
and heartless thing to do and obviously dangerous so we are grateful to the member of the public who alerted us to her plight.
She was very skinny and dirty but has now had several baths and a complete overhaul by the vets and is a ready to look for her forever home.
She has been a complete sweetie never complaining about all her her soapy baths and is now looking really gorgeous and is full of purrs!
Kitkat has had an awful start to her young life but is a very gentle kitten.
More News