Latest News
A WOMAN has been found dead following a major incident in Middlecliffe yesterday.

Police were called to Windsor Crescent shortly before 5pm yesterday following reports of a disturbance and concern for safety.

A spokesman from South Yorkshire Police said: "A woman in her thirties was pronounced dead at the scene.
"A man, also in his thirties, has been arrested on suspicion of murder and taken into police custody.

"There is now a cordon in place and we will be carrying out enquiries."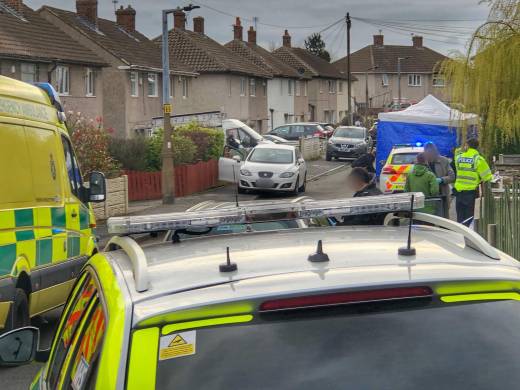 Ongoing incident in Middlecliffe
WE are aware of a major incident unfolding in Windsor Crescent, Middlecliffe.
Residents have informed the Chronicle and We Are Barnsley of extensive police presence and a tent has been set up in the middle of the road.
The Chronicle and We Are Barnsley understands there may be a link between this and an incident in Belmont, Cudworth which required a response from armed police officers.
As this is a breaking incident, we will update the story as more information becomes available.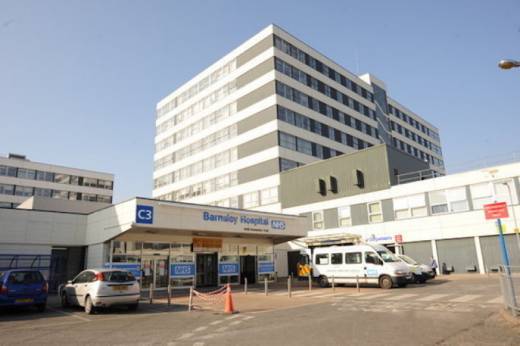 Hand sanitiser stolen
BARNSLEY Hospital has been forced into issuing a reminder to people after reports that hand sanitizer was being stolen from wards.
A statement said: "We would like to remind people that the most effective way of combating coronavirus is through regular and thorough hand-washing which is why it is important for the hospital wards to have easy access to these gels.
"Hand gel in wards is there to protect staff, visitors, patients and are not to be removed for any reason."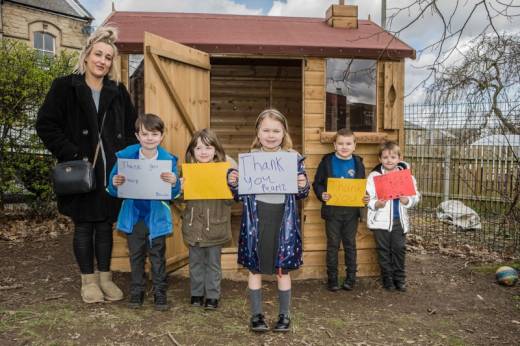 Shed heaven for school pupils
A CLASS in desperate need for outside storage received more than they bargained for when a summerhouse was installed in their playground.
Our Lady and St Joseph's, Fitzwilliam Street, Wath-upon-Dearne, needed storage for outdoor equipment for their foundation class and looked to get a shed.
With no funding available to purchase one, the pupils wrote a letter to local businesses who supply sheds, asking them if they would be able to donate one to the school.
Gemma Pegg, a foundation one teacher at the school, said: "The children wrote to local businesses asking if they would be willing to donate and Mark's Sheds and Fencing, based in Swinton, was the only one to respond and instead of a shed, offered to donate a summerhouse free of charge.
"We were overwhelmed by their generosity. The summerhouse is too good to be used as storage it is now a wonderful space where are pupils can go and play."
Staff club together in the crisis
STAFF from a popular working men's club have banded together to help their community during the coronavirus outbreak – despite the club being closed due to renovation works.
Staff from Oaks WMC, Doncaster Road, may be out of work due to renovations of the building but that didn't stop them giving back to their local community this week.
They decided to put together care bags full of necessities which are to be distributed among the vulnerable and elderly within Ardsley, Stairfoot and the surrounding areas.
"We realised that some elderly members who come to the club can't go to the shops to get what they needed so our bar staff came up with the idea of the care packages," said club secretary Graham Tate.
The packages will feature a range of supplies from toilet roll, to tea and coffee, and porridge and biscuits.
"It's basically anything they need to keep going. The people can take whatever they want from the packages – it's completely up to them.
"I am so proud of the bar staff for thinking of this and for thinking of other people while they aren't working themselves. It's great that they are thinking of people worse off than themselves and putting in the effort to help them."
The club is calling for donations and recommendations of people who could be in use of a care package. To contact them, visit the club's Facebook page.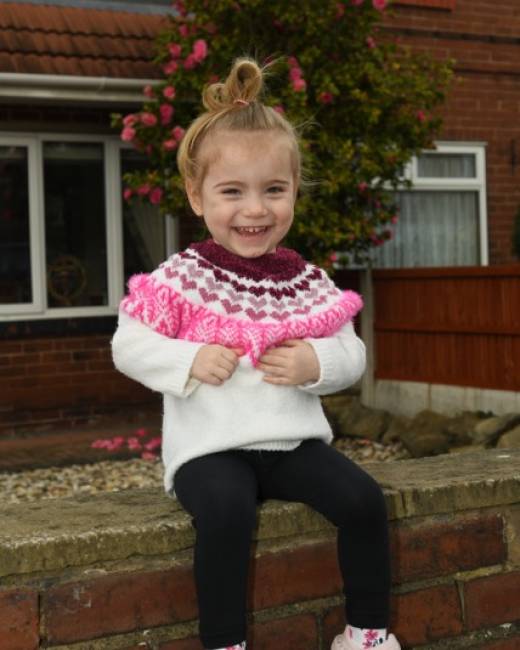 Amelia given new lease of life
THE parents of a toddler who was left in constant pain due to a rare disorder have spoken of how their lives have 'transformed' following her life-changing operation.
Amelia Royers, two, of Westfield Crescent, Thurnscoe, was born in April 2018 via emergency Caesarean four weeks early, weighing 2lbs 8oz.
As she grew, it was initially believed she had cerebral palsy, but it became more apparent that this was not the case.
When she tried to bear weight on her legs, she would scream out in pain.
Amelia was sent for an MRI of the brain, spine and pelvis and they found a large cyst on her spinal cord. She was diagnosed with syringomyelia.
Syringomyelia is a rare disorder in which a fluid-filled cyst forms within your spinal cord. It can make it difficult to use your hands, causes problems walking and problems with bladder or bowel control.
Following her diagnosis, Amelia's parents, Nicole, 23, and husband Sander, 43, were told Amelia would need to have an urgent operation to remove the cyst, as leaving it would leave her potentially being unable to walk.
The procedure however was only available in Barcelona and would cost £20,000.
Following months of fundraising, raising £4000, model and social media star Maya Henry donated the remainder of the money to allow Amelia to have the procedure, which took place in August.
Following her procedure, Nicole said that Amelia is a completely different little girl.
"She's been doing amazingly well since her surgery," said Nicole.
"We've seen a massive change in her. You can now converse with her, she's no longer in pain and cries when she wants sweets. She's just a normal toddler.
"She runs around and loves to play with other children. She's just a happy little girl. She has also grown a little taller and we're planning our first family holiday together.
"She has been diagnosed with epilepsy so she does suffer with seizures and she will be undergoing brain surgery at some point as the doctors have discovered that part of her brain didn't develop when she was growing in the womb."
Amelia has been nominated for a Young Champions award in the 'Young Conquerer' category.
"It's put a smile on my face to hear that Amelia has been nominated," Nicole added. "People have only really heard that she was born poorly and now she's better but our lives have really transformed.
"Small things like going to the supermarket to do the weekly food shop is something we could have never done before.
"I'm now back working full time and Amelia goes to a childminder. Things that we never thought would have been possible to do is now a reality for us. Our lives really have transformed and we can't thank everyone enough who donated.
"Amelia has come a long way and she has some more battles ahead, but she's thriving and she's happy."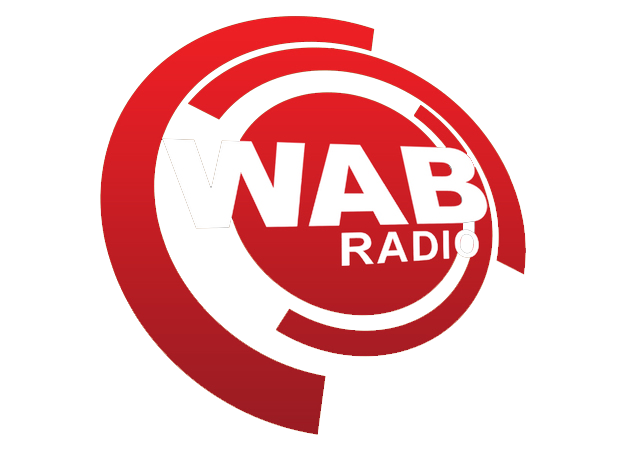 Latest Galleries
Local Books
RSPCA Cat Rehoming
Oscar
Oscar was brought in as a stray with an injury by the RSPCA Inspectorate saying that he was a really friendly little boy aged about 2 years old.
His injury is now completely healed and this gorgeous chilled out guy is looking for his forever home .....he is very people friendly and will make a great companion.
Marley
Marley came into the branch as his owners could no longer take care of himthrough no fault of his own.He is a sweet and gentle boy, though still a little bewildered by his sudden change of circumstances he is very laid back with not a nasty bone in his body.Marley is 3 years old and pure black with emerald green eyes.This boy so deserves his second chance of happiness and we hope he will find it very soon.
Gracie
Gracie was originally re-homed by us as a kitten, she is now 3 years old and has been returned to us as her owners could no longer look after her, through no fault of her own. This recent upheaval has left Grace missing her creature comforts and feeling quite upset with the world and even a little grumpy....and we really want to help her by finding her the perfect cat-experienced home with adults who will let any handling of her be on her terms, until she comes to terms with her change of circumstances, starts to come out of her shell and return to being her old happy self.
She is looking for a quiet relaxing home where she can be the only pet as she prefers to have her human slaves all to herself.
More News