Latest News
A BARNSLEY hospital nurse who has worked on the frontline during the coronavirus pandemic has been hailed a 'hospital hero' for boosting the morale of patients across her ward.
Dawn Jones, from Cudworth, has been nominated for a Proud of Barnsley award after patients felt she went above and beyond the duty of care.
The 44-year-old has been working 13 hour shifts, seven days a week during the pandemic to cope with the demands of the virus.
Dawn admits that even though times were difficult, the love of her job and helping other people pushed her through the gruelling shifts.
She said: "When the virus reached its peak, it was incredibly difficult to cope mentally and it was a great strain on us at the hospital.
"However I never feared contracting the virus myself, I trusted our amazing PPE and staff.
"The most important thing for us was to power through and help as many people as we could.
"I think the most difficult part was that patients weren't able to see loved ones. This was done to ensure the safety of everyone.
"So I wanted to make sure I could be there and become a part of the family whilst they were with us, and that's the most important thing."
Dawn credits the efforts of her team on her ward for helping pull her through the tough times.
"The staff from all departments at Barnsley Hospital have been incredible. We really are a huge family.
"When things got challenging, we would pull together and pull each other up. I love coming into work everyday to be with my hospital family.
"I think a big part of the job is to try and boost people's spirits. I wanted to make sure that I left each patient with a smile on their face.
"We're all in this together and it was that camaraderie amongst our staff that got us through the difficult times."
Dawn's positive spirit has landed her a nomination in the Hospital Hero category at this year's Proud of Barnsley awards.
She added: "It's very exciting to be nominated but also incredibly surprising.
"Like all people at Barnsley Hospital, we're coming in to do our job and help save lives so I don't feel particularly worthy.
"This nomination for everybody at the hospital who has worked tirelessly during the pandemic."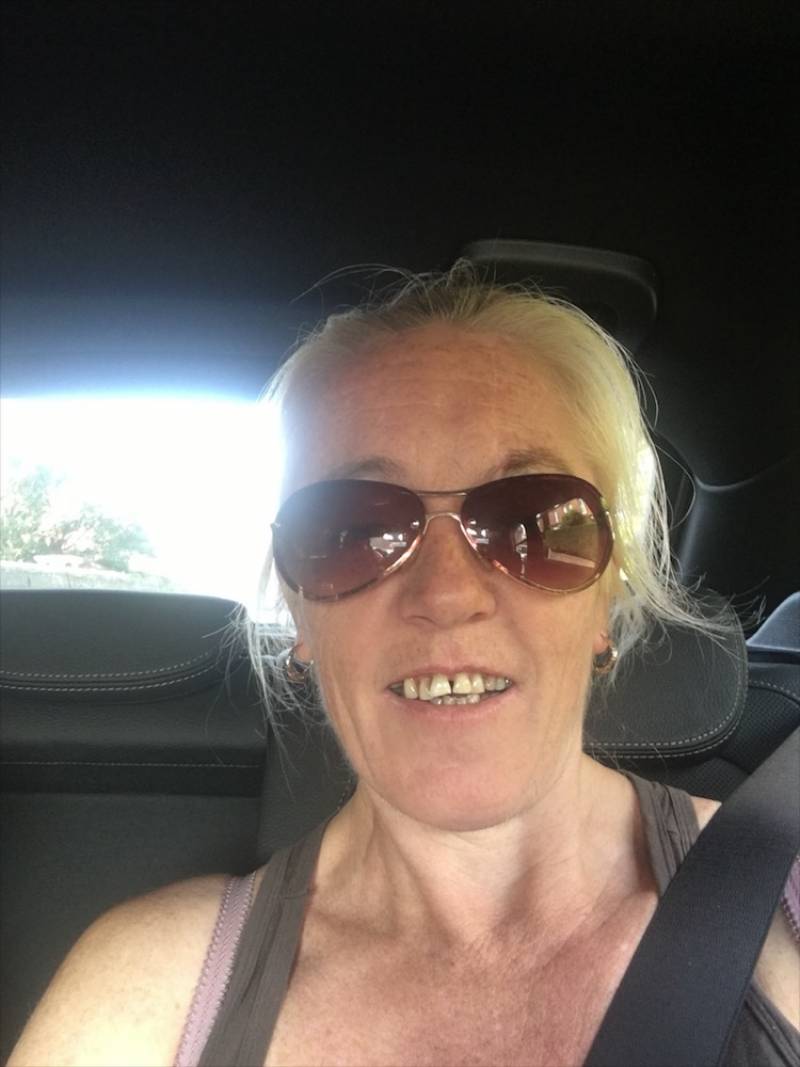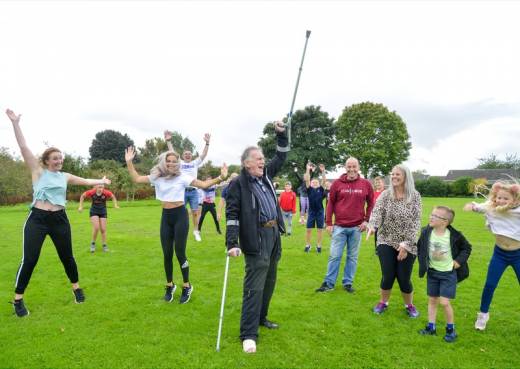 Netball team are big scorers during lockdown
A NETBALL team dedicated to spreading mental health awareness have 'took matters into their own hands' to get back on the court.
The Barnsley Recovery College began a netball team for people who have lived with mental health issues or want to spread awareness of their impacts.
During the lockdown, the team weren't able to meet due to social distancing regulations meaning many were left feeling anxious.
Once lockdown restrictions were lifted, the group began meeting by themselves in a local field to play netball in socially distanced groups.
Hannah Burton, from the Recovery College, has been thrilled by the team's willingness to get back onto the field off of their own backs.
"Because the team have built up such a friendship, they took matters into their own hands and began practising and playing as soon as restrictions were lifted," she said.
"They've been playing at Pogmoor Recreation Ground and have found it incredibly beneficial for both their physical and mental wellbeing.
"They organise this all themselves and as long as I'm kept up-to-date I leave it entirely with them.
"I'm so proud of them for coming together and doing something they love and spreading awareness on mental health.
Coun Clive Pickering, who represents the Old Town ward, has praised the team for their initiative during a tough time.
He said: "I had the pleasure of meeting up with these people.
"They're enjoying the facilities and I am giving them my full support.
"Under the very difficult times we are facing, they're a breath of fresh air, also helping the participants' physical and mental health.
"It's my hope that the success of this facility grows in popularity as it is a vital part of the community."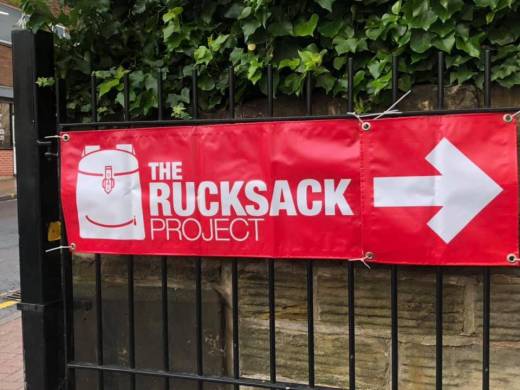 Rough sleeping project in need of donations
A PROJECT which helps support rough sleepers across the borough has launched an appeal for donated items ahead of winter.
The Rucksack Project in Barnsley are urging residents to donate unused items to the team to help support those sleeping rough during the colder months.
Adie Flute, who runs the Rucksack Project, is thankful of any donation, regardless of amount.
He told We Are Barnsley: "As always we're looking for donated items to help those who are homeless and rough sleeping.
"But with Covid-19 and the closure of the drop-in we have had to make some changes this year.
"We have a slightly longer list of items, but where in previous years we've had a basic list and then just asked for anything beyond this that would be of use to someone in that position.
"This year we're asking people to stick very closely to this list in order that we are able to effectively store it for the Covid-19 quarantine procedures, before then moving it on ready for being handed out and used."
The team are looking for:
Rucksacks (preferably large), sleeping bags and camping mats
Small, medium or large warm and waterproof coats, jumpers and hoodies
Small, medium or large Joggers and waterproof trousers
Hats and gloves, and hand warmers
New small, medium or large underwear and socks
Individual cartons of orange juice, instant coffee, long life milk and sugar
Chocolate bars, cereal bars and biscuits
Packs of rice, pasta, pasta sauce packs - as well as all in one pasta and sauce packs or noodles (eg. pot pasta or pot noodles)
Tinned vegetables, tinned meat and fish
Adie added: "Some of the items will be handed out as supplies of clothing and groceries, and other items will be used to assist with regular nightly food and drink handouts via The Barnsley Rough Sleeper Project.
"Unfortunately we have very limited space for both quarantining and general storage, so please no duvets or quilts, or clothing that falls outside of the above items or sizes.
To donate any items, message The Rucksack Project on Facebook to arrange a convenient time to drop off.

Latest Galleries
Local Books
RSPCA Cat Rehoming
Fudge and Yorkie
Our gorgeous brother and sister Yorkie (boy) and Fudge (girl) will soon be able to leave their mum and go to their new home together.
They were brought in by RSPCA Inspectors with their mum and siblings when just a few hours old and taken straight to the home of one of our amazing fosterers where they have had a warm bed, good food and lots of TLC.
Both are semi long-hair with handsome Yorkie being really fluffy .....typical kittens they are full of fun and frolics and very loving.
As they are closely bonded pair we shall be re-homing them together.
Midnight
Midnight was brought in by RSPCA Inspectors after her owner realised that she could no longer care for her.
This beautiful girl is 1 year old has stunning good looks.....with jet black semi-long hair and the most distinctive emerald green eyes. More importantly Midnight has an amazing personality....she just loves a fuss, and if she doesn't get one she throws herself down in front of you and meows until she gets a cuddle (as the pics show!)
A definite people cat.
Molly, Toby and Mrley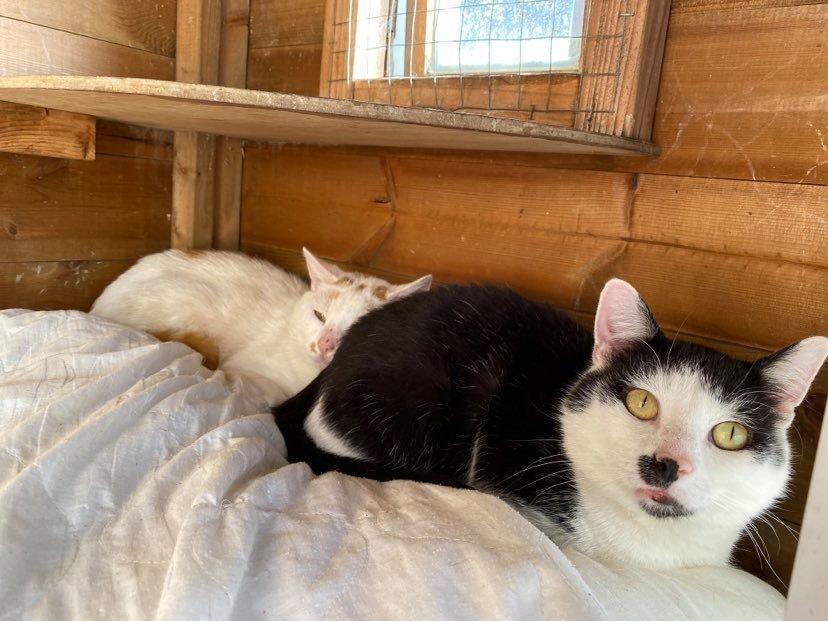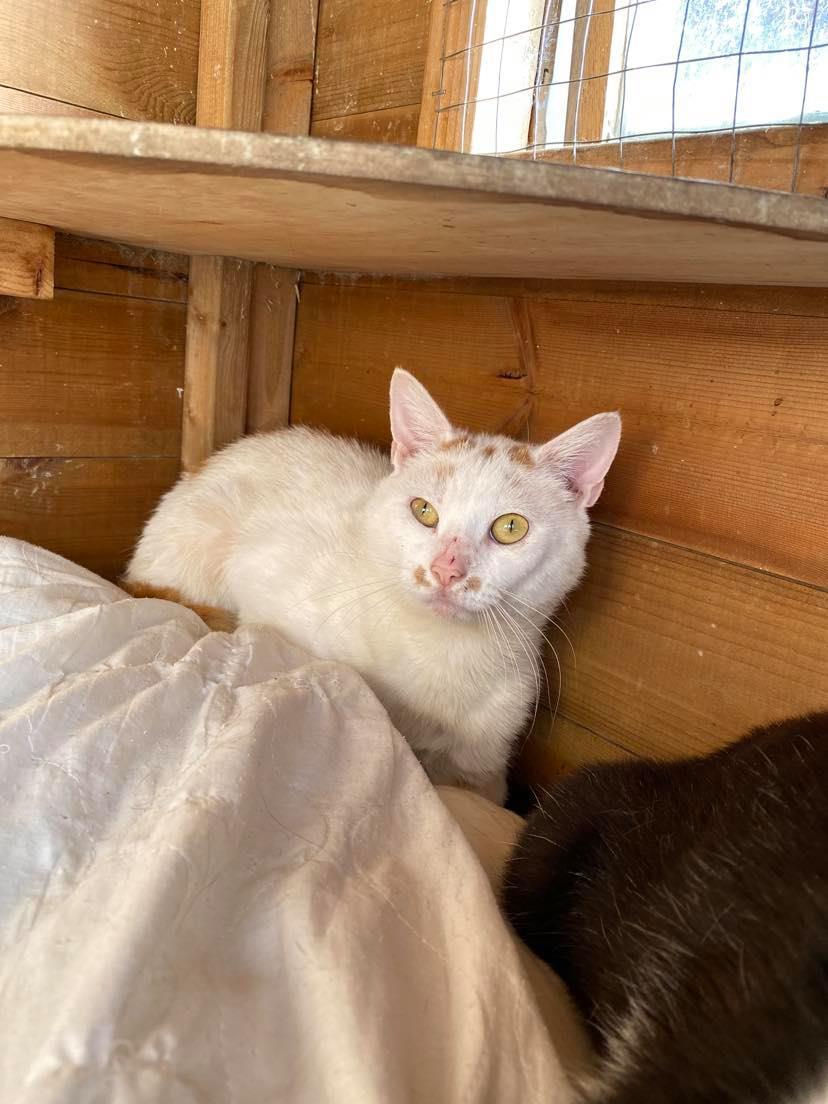 This adorable trio of one year olds are three of several beauties who came in together with an inspector, full of fleas and sores as their owner wasn't able to offer them the care they needed.

With loads of love and treatment from their fosterer and Abbey vets, thankfully they're now restored to their very handsome and beautiful selves and are all loving, gentle and quiet little sweeties who really do deserve to have a warm home with toys, fun and cuddles and will make adorable pets.

Marley and Toby (pictured together, both with their young men's moustaches!) have proved to be inseparable brothers who never leave each other's side, so we really want them to live together if possible, and Molly is happy now that she feels much more comfortable.
Can you offer any or all of them the new home they deserve?
More News