Latest News
THE Thurgoland Scarecrow Trail which took place last weekend has been deemed a 'huge success' by all that took part.
The trail began as a replacement for the village's usual fun day which was cancelled in April due to the ongoing coronavirus pandemic.
Rachel Marshall, of Cragg View in Thurgoland, decided to create the event as a way of keeping spirits up in the area following the cancellation of one of their biggest annual events.
She said: "I know when the fun day was cancelled that all of the kids were extremely disappointed – I know it was the last straw for my daughter because she was unable to see her friends and then this happened.
"I just thought that we could do something like a scarecrow trail because we could host that and still socially distance, and the whole village got behind it.
"We had well over 100 people getting involved over the weekend and there were a total of 39 scarecrows from 32 entrants."
The trail wasn't just for children either, as Rachel saw lots of 'old dears' getting involved with the action that brought the community together during a difficult time.
"It was really nice that people were able to do it with their extended families, it was a 'day out' rather than spending it in the back garden with them which was nice to see," she added.
"We only received positive comments and people were really pleased with the event – a lot of people are wanting to do it again next year and that's something we're definitely looking at.
"It was an event for all ages, it wasn't just children, we had parents and old dears getting involved in making the scarecrows as well."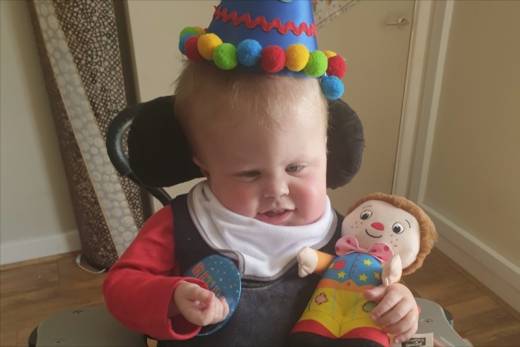 Mum's plea to get 'life-changing' support for disabled youngster
THE mother of a disabled youngster has launched a 'desperate' appeal to raise £50,000 for the care of her son.
Logan Smith, of Worsbrough Road, Birdwell, was born with hydrocephalus, a condition that causes build-up of fluid in the brain, which has stunted much of Logan's development.
The three-year-old spent three months in hospital when he was first born – where his mum, Cody, was told that Logan may 'not make it'.
Cody has now launched an online fundraiser to help her get 'life-changing' support for her son.
"Logan is now three years old and he has been diagnosed with global development delay, visual impairment, and doctors are now querying cerebral palsy," Cody told the Chronicle.
"He uses a wheelchair full-time because he cannot sit or hold his head up and has trouble eating.
"I do as much as I can to help support Logan, but I have joint pains so I'm unable to lift him. This is why I've set up this fundraiser to try and get more support."
Cody aims to raise £50,000 for key equipment, home renovations and physiotherapy that she believed will help improve Logan's quality of life.
"The reason I've set up this page is to financially help us adapt our current home into an accessible downstairs area for Logan due to his wheelchair.
"We've already had to move house because of lack of space, but we're still limited with how much Logan can move around.
"I would also love for Logan to get private therapy to help build his strength so someday he can hold his head up and even walk.
"As a parent, all you want to do is look after and provide for your child as best you can.
"I can't thank the people who have donated so far enough for their generosity. This money will be completely life-changing for our family.
"I feel I've been left with no other choice but to ask for people's help to support me in giving Logan a better life."
To donate to the Go Fund Me page, click here.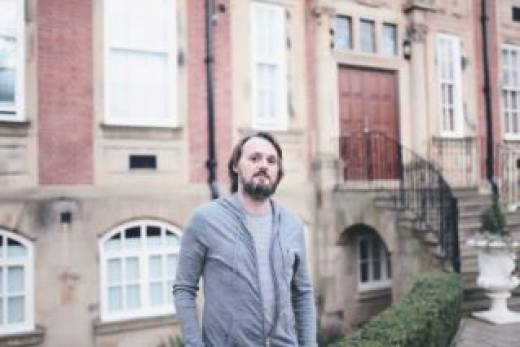 Author looking for Barnsley voice to read audiobook
A LOCAL author is on the search for a Barnsley resident to read his latest novel out loud for the purpose of an audio book.
Jonathan Lee, a nationally acclaimed author, is appealing to members of the public to read his latest novel.
He said: "We are looking for someone to read my sixth novel '337' which is due out later this year.
"When I say read, I mean read out loud, for the purposes of an audio book.
"We are hoping that we can find the right voice in Barnsley.
"I like to keep anything book-related as local as possible as it's good for the town and good for the community."
This is Jonathan's six novel, and his debut book, The Radio, was shortlisted for The Novel Prize in 2012.
"It may be that you are a drama student, involved in local amateur dramatics or you just have an excellent reading voice," he added.
"We could do with someone who can put some emotion into the words they read, though you don't necessarily need any experience.
"We have a tight budget but you will be paid for your time."
Register your interest by emailing contact@hideawayfall.com.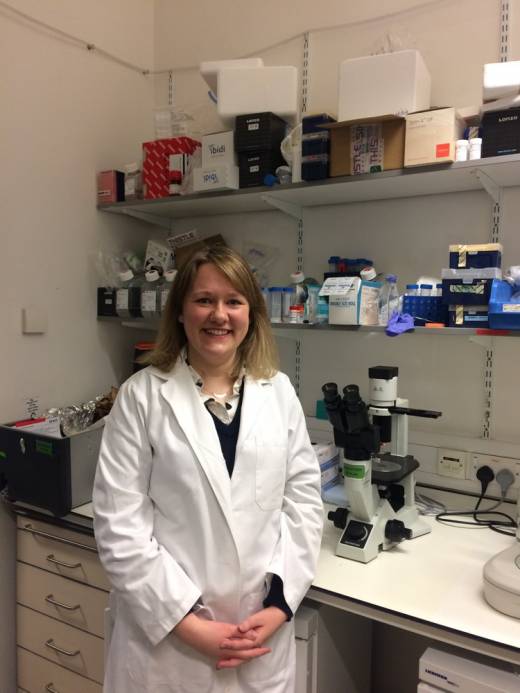 Professorship awarded to dementia expert Selina
BARNSLEY-BORN dementia researcher Selina Wray has been awarded a professorship at University College London for her groundbreaking work into the disease.
Professor Wray uses cutting-edge techniques with stem cells to unravel the causes of dementia, a condition for which there is currently no cure.
Dementia affects 850,000 people in the UK, including 3,000 in Barnsley alone, with statistics showing over a quarter of people who have died with Covid-19 also had dementia.
Selina, who grew up on St George's Road in Barnsley, went to Longcar and then Holgate School before attending Barnsley College and now investigates how a protein that builds up in the brain during Alzheimer's disease and frontotemporal dementia causes damage to nerve cells in the brain.
Previously, Professor Wray was a winner of Alzheimer's Research UK's 2018 David Hague Early Career Investigator of the Year and was voted Red Magazine's Pioneer of the Year.
She said: "Being promoted to this position is a huge privilege. From growing up in Barnsley on free school meals and in social housing to becoming a full professor at UCL has been quite the journey.
"Breakthroughs in science have opened up new and exciting avenues for dementia research. My work involves using the latest research techniques to better understand how a particular protein, which we all have supporting nerve cells in the brain, starts to go wrong in diseases like Alzheimer's.
"By shedding light on this important aspect of Alzheimer's, I hope that my research will pave the way for new ways to tackle the disease.
"Alzheimer's Research UK has supported me throughout my career and are a major funder of my current work. I have also been lucky enough to be involved in their work in a number of ways outside of the lab, hosting lab tours for supporters and politicians, speaking at public events, appearing in the media and championing dementia research in Parliament."
Dr Rosa Sancho, head of research at Alzheimer's Research UK, said Professor Wray's work was invaluable to learning more about the disease.

"Our warm congratulations go to Professor Wray for her contribution to dementia research throughout her career so far," she added.
"We are delighted to be able to support a passionate dementia researcher like Professor Wray as she works to unravel a process that underlies two forms of dementia which cause heartbreak to so many.
"There are 850,000 people currently living with dementia in the UK, and with this number set to grow to over a million people by 2025, we urgently need to see more research funding to help find new treatments for the condition.
"Dementia is the greatest medical challenge of our generation and it requires a concerted response to tackle it effectively."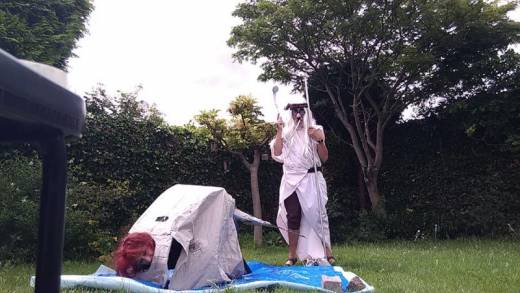 Carol and Mick dress up each Sunday in lockdown
LOCKDOWN has forced residents across the borough to find new ways to pass their time but a couple from Dodworth might just have found the most creative.
Carol Roberts, 69, and Mick Roberts, 75, both of High Street, have been dressing up every Sunday in different costumes since lockdown began.
Carol told the Chronicle: "It's just a bit of fun really, when this whole thing started we were down in Devon babysitting and we decided to dress up in nice clothes while having our Sunday dinner with the family.
"We've carried on dressing up every week and we've started to get a bit more silly with it – it's becoming a bit of a tradition.
"I've thoroughly enjoyed doing it, the weeks have seemed to fly by and it's better than just sitting around being bored."
The couple have dressed up in an array of different costumes, from Chas and Dave to Jonah and the Whale, but they aren't fazed about what people think of them.
"We dressed up as our favourite duo Chas and Dave a few weeks back which was great, and we even tried to do Jonah and the Whale – I spent all morning trying to make the costume and I nearly hit Mick when he suggested I should be the whale," Carol added.
"When we've been putting it on Facebook the support has been great, it was a bit strange because we only posted it for family to see but it's really taken off.
"I've got a feeling the kids might be embarrassed but we're used to making fools of ourselves so we don't really care what people think."

The show must go on with Dean taking popular programme online
A LOCAL actor has used the lockdown period productively by filming another series of his cult sitcom.
Up North, created by Bolton-upon-Dearne actor Dean Sills with collaborator Bradford filmmaker Steve Call, is a down-to-earth comedy exploring the lives of a colourful cast of working-class characters.
With filming of the third series derailed by the Covid-19 outbreak, the cast put their heads together to think of ways they could continue to put out new episodes.
Lockdown Up North, filmed from their homes, is the result.
The three-episode mini series sees Dean's character Mick Smith talking to Patch Thatch, played by Steve and Skint Flint, played by Keiron Goodwin, and taking part in lockdown challenges.
Dean said: "Myself and Steve had a few phone calls where we were discussing ideas for something to do in lockdown.
"All having cameras at home, we decided we could try to film an episode and it went on from there.
"The first episode was entirely improvised, and then I scripted episodes two and three."
The spin-off series has been released on DVD after being picked up by Sheffield Live TV.
Despite being postponed for the foreseeable future, Dean has a reason to celebrate Up North after it was picked up by the Lit Laughs comedy festival.
Originally scheduled to take place this month in Harrogate, the festival will instead take place online – with Up North in the 'web series' category.
"I've been to a few festivals, and while it's not the same as being there and seeing the audience's reactions, it's still great to be nominated," added Dean.