Latest News
TWO bus shelters have had to have their windows replaced for the fourth time after youths kicked the glass and shattered them.
The bus shelters on Pontefract Road and Brierley Road, Shafton, have been targeted by youths who have been seen by residents running and bouncing off the glass.
One resident contacted Parish Councillor Les Holt who had witnessed the behaviour and said that an elderly woman who was at the bus stop had been left petrified at their behaviour.
Les said: "This is the fourth time this year that the bus shelters have been damaged and it costs money to have the glass replaced. It's expensive.
"Elderly people waiting for a bus have been left to get wet because they are not protected from the rain and they are scared because the youths don't care.
"The resident who spoke to me said that he had tried to tell one youth off and speak to his parents to get him to pay for the damage, and he was met with the response 'my dad will pay for it'. There is just no respect and it's not on.
"Thankfully, the glass has been replaced but it's a worry that there will be a repeat and it's something we can't afford to keep replacing."
The matter was raised at the Shafton Parish Council meeting on Monday and a further complaint was made that in addition to the bus shelters, youths had been seen kicking the waste bins which have been bolted to the ground and they are on the verge of lifting, which parish councillors said would lead to rubbish being thrown on the floor.
One resident said: "The kids have no respect and parents or teachers can't do anything to stop their behaviour."
Chairman of Shafton Parish Council, Dave North, said that he had tried to contact Outwood Academy Shafton so the students could be told about the consequences of their behaviour but the school said it was 'not their problem' once students had left the premises.
A spokesperson for Outwood Academy Shafton said: "We are sorry and saddened to hear that this has happened. At Outwood we believe in working with and for the communities we serve, therefore we always try and ensure students are fully aware of their commitment to being respectful when out in the community.
"We take complaints from members of the community seriously and therefore we will be scheduling respect for the community in which we live into our assemblies and LIFE lessons."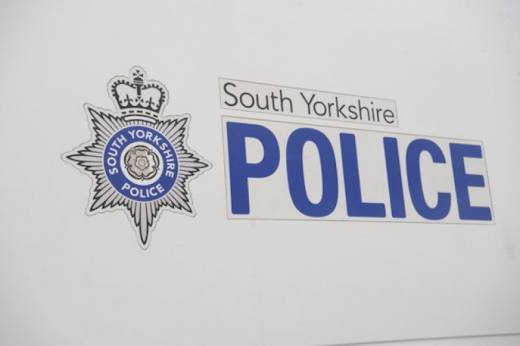 Questions over calls to police 101 service continue
FRESH statistics show almost seven in ten people dealing the police non-emergency number in South Yorkshire get their call answered within two minutes, as controversy over performance of the force's telephone lines continues.

The figure rises to 83 per cent when the deadline is extended to three minutes, though the county's Police and Crime Commissioner Dr Alan Billings has insisted the objective is to improve on those results.

Questions continue over the way the Atlas Court call centre performs, with Rotherham Coun Stuart Sansome, vice chairman of the South Yorkshire Police and Crime Panel, the body which holds Dr Billings to account, arguing that callers who end their calls in frustration after waiting for an answer are not counted in those figures.
It has also emerged the 'clock' only starts after callers have heard taped messages, adding more than a minute for those holding the receiver.

Coun Sansome argued that while he could not challenge the accuracy of figures produced by South Yorkshire Police, the feedback he and council colleagues got from the public painted a different picture.

He said he had 'no wish to challenge the legitimacy' of the figures provided at a meeting of the panel, but added: "I feel they are false figures."

That is because they do not include abandoned calls and he suggested a 'call back' system, used at busy times to allow callers to leave details for a return call later, should be extended to a 24 hour option.

"The only way to get trust and confidence back is to have a system which works without abandoning calls," he said.

According to police, call abandonment rates are down by ten per cent recently.

Dr Billings told the meeting on an average day South Yorkshire Police take 2,383 telephone calls, with 759 on the 999 system, where the average wait for an answer is 13 seconds.

The average wait for the rest is eight minutes, but the bulk of calls are answered much more promptly.

Performance has been helped by the installation of a new £12m computerised call handling system, but Dr Billings conceded the real issue was demand from callers, with the force now trying to weed out unnecessary calls, by allowing contact through other electronic means and trying to educate the public around unsuitable calls to police, such as those who ring to query why take-away food has not been delivered.

"That doesn't mean it is wholly satisfactory but it may be a lot better than some people think," said Dr Billings.

More features are expected to be added to the 101 system in the New Year, allowing callers who know who they need to speak to the option of bypassing call handlers.

An internal review of the way Atlas Court operates is also in progress and should put forwards recommendations to improve efficiency.

Coun Sansome called for the Police and Crime Panel to be involved in the scrutiny of those proposals.

Colin Beeks, Head of Communications for South Yorkshire Police, said: "We can assure the public that if you call the police in a genuine emergency, your call will always be answered and prioritised. The average wait time for 999 calls is currently 13 seconds we are here for you around the clock, 365 days a year.

"Those who call us in a non-emergency will regrettably face a longer wait as we must direct our resources where they are needed most urgently.

"A review of Atlas Court, where 999 and 101 calls are handled, is currently underway. The findings will be considered, options for change will be put forward and then preferred options will be developed into a full business case in due course thereafter.

"In the meantime, we are trialling a number of different measures to optimise our resources and manage demand," he said.
Provided by the Local Democracy Reporting Service.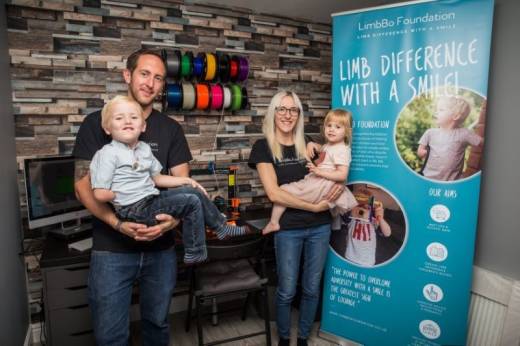 The LimbBo Foundation now has a global reach
A COUPLE who design artificial limbs for children say that their charity keeps on growing, with items they make going to kids across the globe.

Adam and Katie Dengel, of Shepherd Way, Royston, started learning about artificial limbs after their son Tommy, now five, was born missing his right forearm due to amniotic band syndrome - a rare condition in which stray bands of tissue wrap around the limbs in the womb and cut off blood flow.

The pair set up the LimbBO Foundation UK in 2018, using the high-tech process known as 3D printing to make specially-adapted limbs and items for children with missing limbs.
These items include adapted bikes, adapted drumsticks and more. The 3D limbs are customised for each child and different themes are added like Wonder Woman, Buzz Light Year, Paw Patrol, The Hulk, Captain America and more.

The LimbBO Foundation collaborates with the company Team Unlimbited, a charity which created a basic design of a fully functioning assistive device which can be downloaded for free by anyone with a 3D printer.

Each piece is made using a 3D printer in Adam's garage-turned-workshop and as the charity is now officially registered, Adam, 30, said it is going from strength to strength.

One of the main things Adam says he is proud of, is that he and Katie are now sending specially-adapted limbs to families all over the world.

"We have sent out more than 80 bike adaptations, six custom adaptations and more than 40 customised Team Unlimbited arms/hands across the world this year and we have also provided 14 limb-different children with brand new fully adapted bikes at a cost of between £150-£250 each but at zero cost to the families. These were all delivered free of charge by our sponsor Bapp for Bolts.

"We have sent them to Mexico, Miami, Holland, Germany and even South Africa," said Adam.

"The demand is growing and it's so amazing as parents send across pictures of their children with their new limb or adapted bike. We've gone from working in our bedroom to coverting part of our house to a printing room. I love what we do and it's great when we receive a photo from parents, we put them all in the printing room so you can see them when you look up from working. It really does make you smile. I'm so proud of where the charity is now. This started as a conversation on the sofa when we were watching telly, so to see where it is now is just amazing."

As well as creating items, there's an annual summer event the LimboBO Foundation holds, which aims to bring families and children with missing limbs together to chat, have fun and play together. This year's event was held at Cannon Hall and saw around 35 kids attend.

"It was really great," said Adam. "The farm supports us and we have a space which we have to ourselves. It was important for us to get the kids together and it makes a real difference to them too.

"Some of the kids have anxiety so it's important for them to meet someone else with a limb difference so they don't feel as different. It's also good for the siblings as they can meet other siblings of children who have a limb or limbs missing."

Adam and Katie recently travelled to Florida to the Never Say Never Foundation limb difference pirate camp, where they presented six 3D arms to six American children.

The charity's next event is a Christmas party, where more than 100 people will attend to celebrate and enjoy the festive season.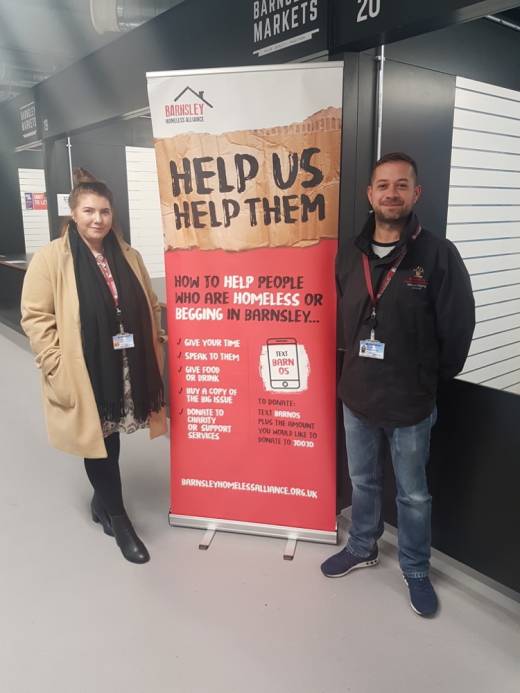 Council set stall out to help the homeless
A STALL which takes donations for the homeless has arrived in Barnsley Market for the second year running.
Help Us Help Them is a stall run by staff from the Barnsley Council Housing and Welfare team which aims to gather donations for homeless people for distribution throughout the year.
The stall was held for the first time in the market last year and after its success, the team decided to run the stall again, and for longer this year.
"Last year we held the stall for three days," said housing options team leader, Rachael Todd. "We had such a great response last year that we decided to run the stall for longer to help get as many donations as possible.
"Any money donations will be given to Barnsley Churches Drop-in Project (BCDP) because they are in danger of closing so they are in need of all the donations they can get."
As well as accepting clothing and food donations, the stall provides advice and information for people dealing with homelessness and those wanting to help.
"We will be here to answer any questions and provide advice to anyone that needs it," added Rachael. "With Christmas coming up and the cold weather drawing in, we want to make sure as many homeless people get as much help as possible."
The stall will be situated at stall 20 in the ground floor of the indoor market. Any donations can be made to the stall or dropped off at The Civic on Eldon Street.
The team will be accepting donations for
Cereal/ cereal bars
Pot Noodles
Biscuits
Bottled water
Baby wipes
Deodorant and body spray
Sanitary products
Toothbrush and toothpaste
Hats, scarves and gloves
Thermal clothing
Sleeping bags (new)
For a full list of items that can be donated visit the Barnsley Homeless Alliance website.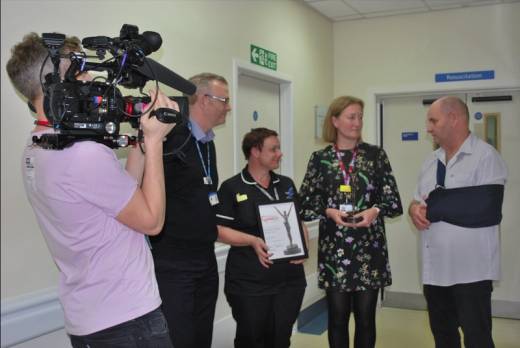 Resus team presented with gong
SMILES were brought to the Resus Unit at Barnsley Hospital when the team were presented with their Proud of Barnsley Award.
John Goodfellow helped to raise funds for the hospital after his wife – well-known bingo caller Dorothy Goodfellow – collapsed and died from a heart attack.
Dorothy was just 56 and her death left everyone who knew her devastated. After she died, John, 60, praised the unit for helping him and his family spend time with Dorothy before she died, and more than £4,000 was raised in the her memory, with staff at Dorothy's work, Buzz Bingo, holding a collection. Money was also raised through donations at her funeral.
The Resus Unit was nominated for a Proud of Barnsley Award for the Hospital Hero, made it through to the final and won the award, but no one from the unit could make the ceremony due to them being so busy, so John and a few of his family members attended.
John collected the award on their behalf.
John gave his praise to the unit. "They do a wonderful job and gave us those few precious moments with Dorothy which would never have had without them," he said.
"I can't thank them enough."
When presenting the award to staff at the hospital, the moment was captured by Channel 5 as the production team are currently filming for the third series of Casualty 24/7, set to air next year.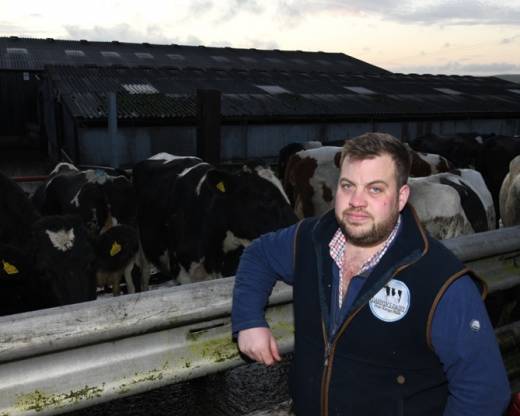 'Speculation' could finish family firm
A DAIRY farm owner whose products have been recalled due to a potential link to an E.coli outbreak has condemned Barnsley Council for risking the future of his five-generation business.
The local authority, along with Public Health England, have ordered the recall of the Oxspring-based Darwin's Dairy products including all forms of its milk and cream.
Environmental health officers visited the dairy, at Whitefield Farm, Halifax Road, after Public Health England became aware of an increase in E.coli cases in South Yorkshire.
A total of 18 'confirmed or probable' cases have been identified in people with links to Barnsley, Doncaster or Sheffield this month, while a statement issued by the council this week states nine of those are known to have consumed Darwin's Dairy products before becoming unwell.
However, the statement said 'it is important to be aware that the dairy has not been confirmed as the source of the outbreak at this stage'.
Owner Ben Darwin told the Chronicle the statement was unfairly issued and it had the potential to wipe out the long-running firm's order book.
"Regarding the statement put out by Barnsley Council on a product recall, we would like to clarify that there is no confirmed link or evidence with the health issues highlighted in the council's statement," he said.
"It's pure speculation and I am deeply upset and frustrated that such a statement can be released without sufficient evidence. We strive to supply our loyal customers with a quality local product that is regularly tested to the highest standards required.
"We're totally in the dark about it now – one of our milk samples passed a laboratory test on Monday but the council's taken away five other samples, but we're still suspended from producing anything.
"We're a small, family-run business and I can't believe how the council can get away with issuing something that could seriously damage our business. Their statement even says that they cannot confirm that we're the source for the outbreak."
E.coli can cause a serious infection in those with weakened immune systems or vulnerable groups, including babies, the elderly or pregnant women.
Symptoms include stomach cramps and diarrhoea that may be bloody, usually lasting up to a week, however some infections can be severe and may be life-threatening.
"Those affected are recovering at home and in hospital," the statement, issued on behalf of Julia Burrows, director of public health at Barnsley Council and disease control consultant Dr Nachi Arunachalam, said.
"Barnsley Council and Public Health England are informing residents across South Yorkshire of a recall of dairy products from Darwin's Dairy.
"As a precautionary measure, we have advised Darwin's Dairy to recall all of its milk including whole, semi-skimmed and skimmed and cream products currently in circulation.
"This became necessary after a potential processing problem was identified with the pasteurisation process that could have affected some milk and cream products that could still be stored in people's fridges.
"The dairy is co-operating fully with our advice. If you have bought these products, do not eat or drink them but dispose of them.
"As with all instances of diarrhoea and vomiting, it is important that people keep hydrated and stay away from work or school for as long as symptoms persist. If you do notice blood in your stool, contact your GP immediately."
Recalled products can be identified by logos stating 'A Darwin', 'Darwin's Dairy' or 'NP and DJ Darwin Ltd'. An oval mark bearing 'UK YB006 EC' can also be checked.

Upcoming Events
Christmas Cracker Charity Event
A charity night raising money for the Little Fox's ancer charity and epilepsy action. There will be a bucking bronco, table magicians, food, music by the local band Fully Lynched, a raffle and an auction.
The event is being held in memory of a girl called Stacy Barham who died at the age of 26 from a rare form of cancer and also in memory of Sean Leonard who sadly died whilst in Berlin on a stag party due to a seizure. If you would like to purchase tickets to the event or may be able to help by donating a raffle or auction prize then please contact Jenny on 07804826525.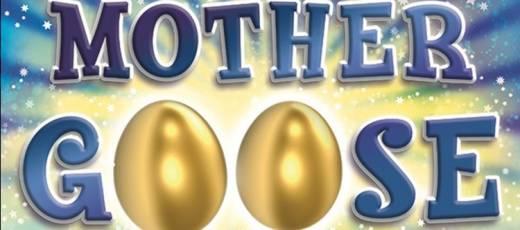 Mother Goose - The Lamproom Pantomime
'Mother Goose' is a story with a strong moral – 'Beauty and wealth cannot bring you happiness'.
The story tells of how Mother Goose is about to be thrown off her land because she cannot pay the squire and his bailiffs the rent she owes, when along comes Priscilla the goose. Mother Goose loves her as a friend, but does not know that she has been sent by the Good Fairy to help. Priscilla lays golden eggs and makes Mother Goose rich beyond her wildest dreams. However, the Demon King has a bet with the Good Fairy. He claims that there is no-one on earth who is happy or content with what they have – they always want more. The Good Fairy disagrees and uses Mother Goose as an example of goodness.
The Demon King tempts Mother Goose with the one thing that she does not have – youth and beauty. He persuades her to give him Priscilla in exchange for a visit to The Pool of Beauty. She gives him Priscilla and enters the pool, emerging as (she thinks) a beautiful woman.
Book your tickets to find out what happens to Mother Goose and all the gang in The Lamproom Theatre's traditional family fun-packed Christmas Pantomime.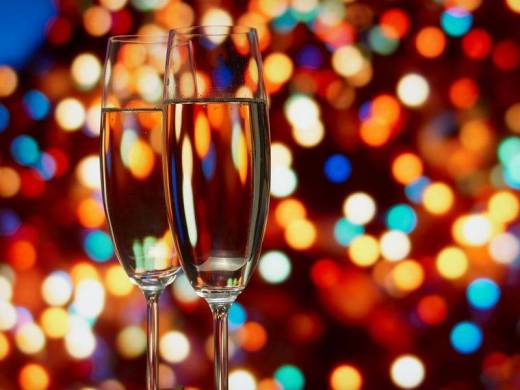 Festive Party Night
Your evening includes a delicious three course meal, before joining our resident DJ who will take you into the early hours with non-stop hits to dance the night away.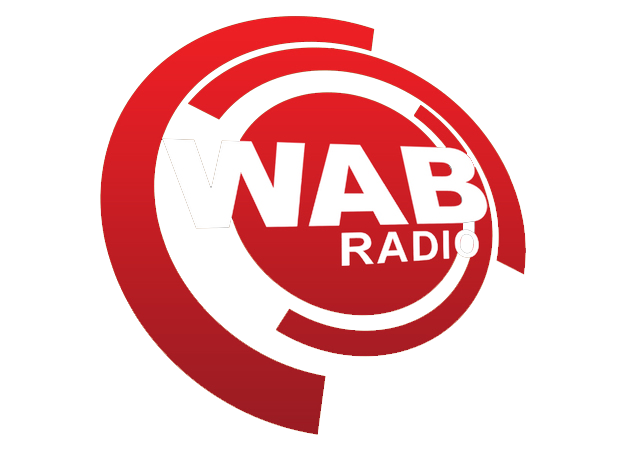 Latest Galleries
Local Books
RSPCA Cat Rehoming
Tottie and Simba
Tottie is 9 weeks old and was born in RSPCA care along with her brother SIMBA after her mum was brought in heavily pregnant by RSPCA Inspectors.
Tottie and Simba have been raised in a family home and are friendly and affectionate kittens who spend all day every day playing together and therefore we will be re-homing them together as they really do have a special bond and we feel it would be unfair to split them up.
A typical ginger boy Simba loves his cuddles from his foster-mummy and Tottie follows him trying to tempt him back to playing with her !!
An adorable pair - they will make great family pets.
Please note we are in Barnsley South Yorkshire. Although happy to rehome further afield, be aware that cats will often need to complete initial vaccinations etc with our local vet surgery.
Matilda (F, 9 Weeks)
MATILDA is a stunning long-haired tortie girl who is just 9 weeks old and was born in RSPCA care.
Her mum was brought in by RSPCA Inspectors when heavily pregnant and Matilda and her siblings have been raised in a family home by one of our amazing fosterers - she has had loads of attention and is a very loving and sociable little girl who loves her cuddles.
A confident kitten, she is a bit of a whirlwind until she finally gives in to sleepiness and curls up on any available lap - you will be well entertained by Matilda !!
Please note we are in Barnsley South Yorkshire. Although happy to rehome further afield, be aware that cats will often need to complete initial vaccinations etc with our local vet surgery.
Millie (Female 1 Year)
Millie is approximately 1 year old and was brought in by RSPCA Inspectors having been found outside trying to both guard and feed her kittens.
Kittens now re-homed, Millie is finally enjoying some well deserved me-time with one of our amazing fosterers and she has proved to be a very loving and affectionate young cat. Always up for a fuss, she loves an ear-rub and will make a great family pet or companion cat - and we wonder yet again how such a sweet little girl has found herself in this desperate situation.
Please note we are in Barnsley South Yorkshire. Although happy to rehome further afield, be aware that cats will often need to complete initial vaccinations etc with our local vet surgery.