Latest News
CASH secured by Barnsley Council from developers behind new housing estates across the borough will be injected into buying up emptying properties.
The project, approved by ruling cabinet members on Wednesday, will be run by Barnsley Council and Berneslai Homes' investment and regeneration team, alongside Barnsley Community Build (BCB).
Section 106 money – which is set aside by developers as part of their planning permission – totalling £450,000 will be ploughed into the scheme, which has identified six derelict homes.
It will be added to by two other empty homes funding streams which collectively give a further £150,000, taking the overall total to £600,000.
Since April 2018, more than 300 properties have been brought back into use by the council, according to Coun Tim Cheetham.
He added: "This programme is a great opportunity to work with partners to continue reducing the number of long-term empty properties.
"We've had a good amount of properties brought back into use and this is an enhancement on that, allowing BCB apprentices to have valuable on-the-job training."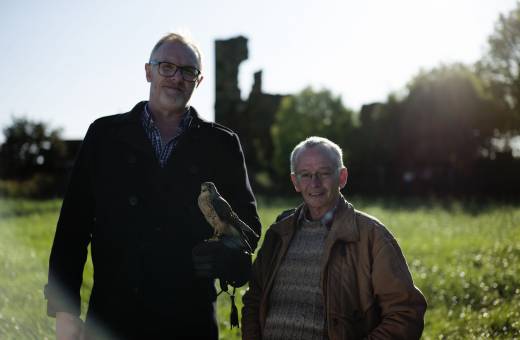 Kes remembered
A BBC Four documentary on Barry Hines' book, A Kestrel for a Knave, is set to air next week featuring TV star Greg Davies.
The actor, 51, famous for his role in the E4 comedy series The Inbetweeners, came to Barnsley last month to interview Ronnie Steele, Richard Hines and Milly Johnson for the upcoming documentary, Greg Davies: Looking for Kes.
The documentary will see Greg, who is also an ex-English teacher, go in search of the book's enduring appeal, travelling to Barnsley, where the book was set and where Ken Loach's adaptation of the book, Kes, was filmed.
It will also see Greg meet a number of Barry Hines's friends and family, visit places where Barry used to socialise and visit the site where Barry Hines' brother Richard, found his own Kestrel.
The programme will air at 9pm tonight.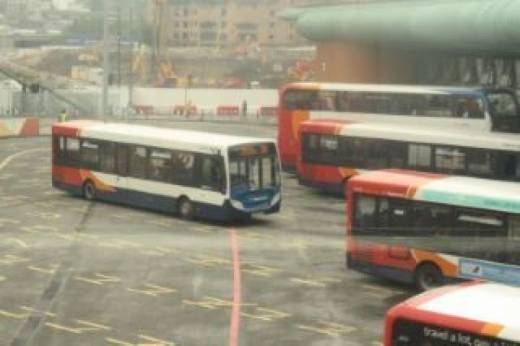 Bus changes have left us high and dry say residents
ELDERLY residents are facing a '25-minute walk' from the nearest bus stop to their home following a bus service change which means half a village has no busses serving it.
Great Houghton residents were hit with service changes in August, following a public consultation. The 219 and 219a services were changed in a move Stagecoach said was to 'improve punctuality'.
Coun Dorothy Higginbottom, along with members of the Great Houghton Reading Room, gathered to discuss the changes three months on and they believe the service is 'inadequate'.
"The service is erratic and five journeys have been cut in the afternoon," said Dorothy.
We feel as if we have been abandoned. There is one bus now that heads to Doncaster. You have to get two busses to Wombwell and three busses if you want to go to Cortonwood.
"The bus only services half the village, if you live at the top you have to walk around 25 minutes just get to the bus stop and you're lucky if it turns up on time. If you're returning with shopping in your hand, you've a long way to go.
"The service is isolating the elderly especially because they can't get out and about. It's also making things difficult for people in the village who have young families and need to use busses never mind disabled people.
"The X19 bus doesn't stop in Great Houghton so you'd face a long walk if you get off at the stop at the top of Doncaster Road.
"The bus should be there to serve people and not for profit. The places that pay more should make for the people that don't."
During the Reading Room group meeting, residents suggested that the issue could be fixed if the 219 and 219a services were swapped, which would mean the whole village would be served and there would be opportunity for people to go into Doncaster.
John Young, commercial director at Stagecoach Yorkshire said: "A consultation was held during the summer proposing changes to buses 219 and 219a, encouraging customers and local people to provide feedback on the proposed changes.
"The services link a number of communities between Barnsley, Goldthorpe and Doncaster. 107 responses were received. Around 13,000 customers travel on the service every week.
"The changes to the 219/219a service came in from August 31 and were necessary in order to improve punctuality caused by worsening traffic congestion and to protect the long term future of the local bus network.
"Great Houghton is still served by two buses per hour during Monday to Saturday daytime. One covers the full extent of the village while the other turns at the Miners Welfare.
"Following the consultation, the proposals were amended so that all morning peak buses in both directions serve the full extent of Great Houghton to cater for commuters and to ensure access to education and training.
"We do have to address punctuality concerns and match supply and demand more closely, especially as less people are catching the bus due to lifestyle changes. All users of the service will benefit from improved punctuality and many people now have a more direct journey as a result of the changes."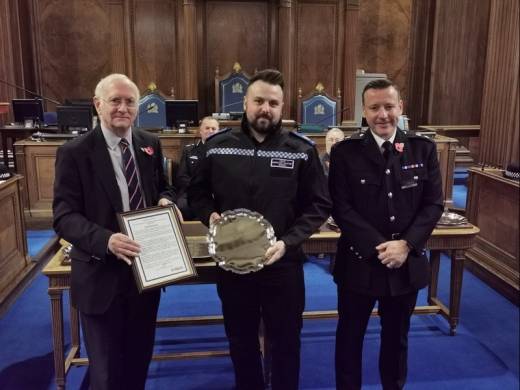 Tom goes above and beyond
A POLICE community support officer (PCSO) from Barnsley has been awarded for going 'above and beyond' to ensure the deaf members of his community feel supported and have confidence in their police force.

PCSO Tom Berry, who is described as being 'incredibly enthusiastic' and performing at a level 'far beyond his short length of service', is part of the Barnsley South East Neighbourhood Team and covers the Dearne area of Barnsley.

After hearing that members of the local deaf community lacked confidence and understanding of the police, which would leave crimes unreported, Tom set out to change this.


The officer set up meetings with a local deaf group Deafinitions to understand the issues they face and how he could resolve them.

With communication barriers, he created an educational presentation that raised awareness on how to report crimes and the SMS text service available for those who cannot call 999.

To commend his actions, Tom won the award for PSCO of the Year for his actions at the district's awards, held at the Town Hall last Wednesday.

Chief Superintendent Scott Green who presented PC Berry with his award said: "PC Berry was awarded this award in recognition of the excellent work he has carried out to protect the vulnerable members of his community.

"He should be proud of his efforts and achievements; he is a worthy recipient of this award."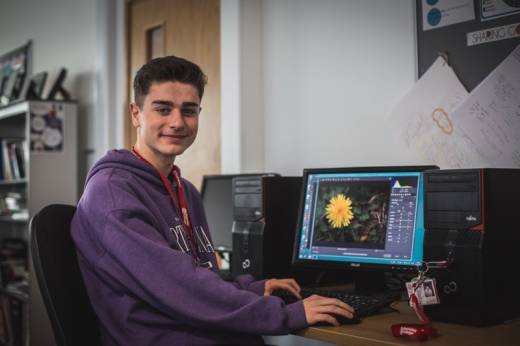 College goes up a T level with new course
BARNSLEY COLLEGE is the only college in South Yorkshire to be chosen to run new T level courses which start in September.

The college will be offering new technical courses in construction, digital, and education and childcare which will begin in September 2020.

A further 22 courses will be rolled out in stages from 2021, which will cover subjects such as finance and accounting, engineering and manufacturing, and creative and design.
T Levels are a new two-year qualification, equivalent to three A Levels, for 16 to 18 year olds who would prefer a technical education, rather than following a purely academic pathway or a work-based apprenticeship.

The qualifications are a combination of classroom or workshop-based learning and 'on-the-job' experience.

They provide a mixture of technical knowledge and practical skills specific to the student's chosen industry or occupation and can include an industry placement of at least 45 days, relevant maths, English and digital skills, and common workplace skills.

David Akeroyd, vice principal technical and professional education at Barnsley College, said: "We're really excited and proud to have been chosen by the Department for Education to be the only college in South Yorkshire and one of only 54 colleges in the country to offer T Levels from September 2020.

"We have fantastic partnerships with employers across the South Yorkshire region and we are in a strong position to be able to deliver these qualifications which will provide our students with an opportunity to gain the technical knowledge and valuable work experience that employers look for when recruiting new employees."

Potential new students will have the opportunity to find out about T Levels and the wide range of courses on offer at the Barnsley College and Barnsley Sixth Form College Open Day next Saturday, November 23, from 11am to 2pm.

The open day will be held at various College sites including the Sixth Form campus on St Mary's Place, the Old Mill Lane campus on Church Street, the Science Technology Engineering and Maths (STEM) Centre on Old Mill Lane, the Construction Centre and Sports Academy at the Honeywell campus and Wigfield Farm.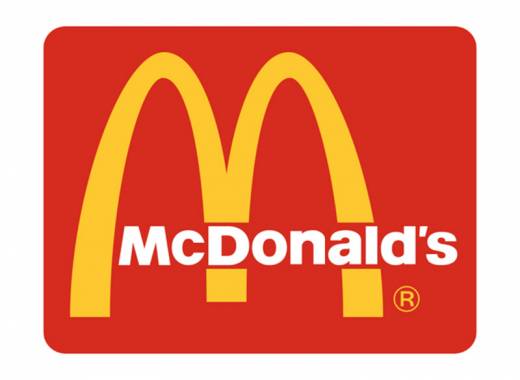 Fast food store closed for refurbishment
A FAST food restaurant has closed for refurbishment.
McDonald's at Wentworth Business Park, Tankersley, closed on Sunday to allow building works and second drive-thru lane to be installed.
The store will reopen on December 10 at 11am.
Upcoming Events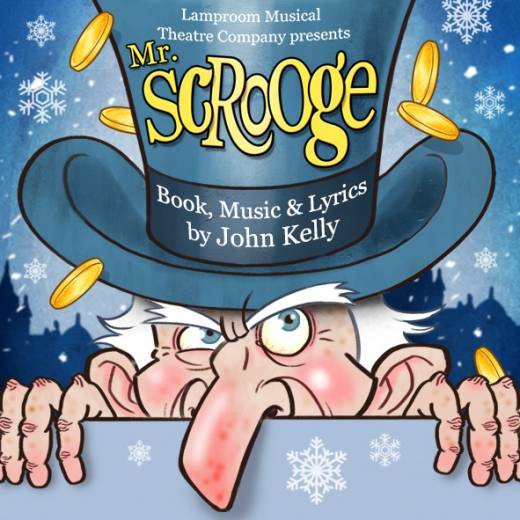 Mr Scrooge
Mr. Scrooge is a musical adaptation of Charles Dickens 'A Christmas Carol' written by Barnsley's own John Kelly, Writer in Residence at The Lamproom Theatre.
The story tells the tale of Ebenezer Scrooge, an old man, who is well-known for his miserly ways.
On Christmas Eve, Scrooge is alone at home and is visited by a series of ghosts, starting with his old business partner, Jacob Marley.
The three spirits who follow - the ghosts of Christmas Past, Christmas Present and Christmas Future, show Scrooge how his mean behaviour has affected those around him.
At the end of the story he is relieved to discover that there is still time for him to change and we see him transformed into a generous and kind-hearted human being.
This fabulous family-fun classic is the perfect treat for all ages.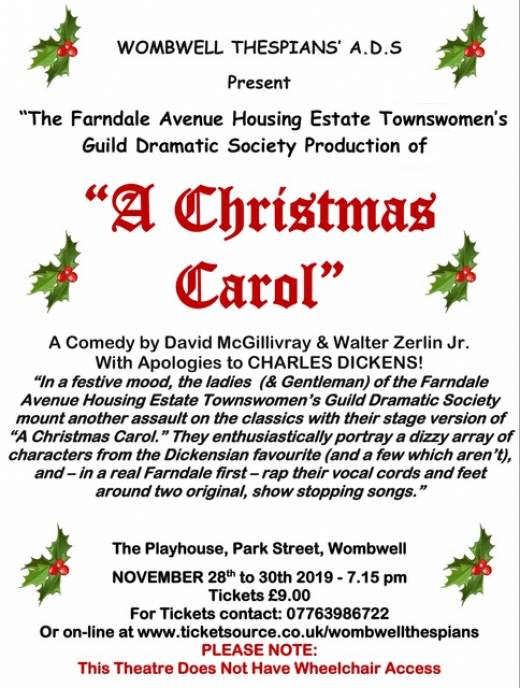 A Christmas Carol
The Farndale ladies are at it again, with their hilarious attempts at a classic...sincere apologies to Charles Dickens
Live Professional Wrestling
Following the success of the first event in Barnsley, earlier this year, NBP Wrestling will be returning to The East Dene in Barnsley on Friday, 29th November 2019 for another night of exciting, family-friendly professional wrestling.
Wrestlers scheduled to appear include:
'The Heavyweight House of Pain' Stixx
'Diamond' Dave Andrews
Local favourites, 'Ryvacious' Ryan Lee and Joey D
'The Interceptor' Michael Rothrock
Dante Durden
'The Juggernaut' Jon Allens
'Better than You' Brad Matthews
'Right Honourable' Jacob Page
Davey Thompson
And many more.
Matches so far announced:
'Diamond' Dave Andrews vs. Dante Durden
'The Heavyweight House of Pain' Stixx vs. 'Right Honourable' Jacob Page
Team Yorkshire vs. Team Nottinghamshire
'Ryvacious' Ryan Lee & Joey D vs. 'The Juggernaut' Jon Allens & 'Better Than You' Brad Matthews
Multi-person match to determine final entrant in to Royal Rumble match
Royal Rumble match to determine who will be added to a special match next year to crown the inaugural New British Promotions Champion.
Entry is available on the door, but to reserve seats, you may do so by contacting:
The East Dene by phone on 07705 968360.
Refreshments are available at the bar.
Ample parking is available in the venue's car park.
Venue is wheelchair accessible. Please contact The East Dene if you have any further requirements.
Event is family-friendly and open to all ages.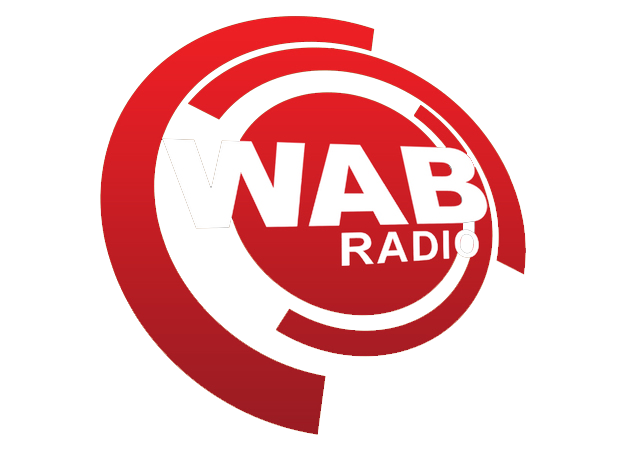 Latest Galleries
Local Books
RSPCA Cat Rehoming
Twin Sisters (Female 10 Weeks)
You will think you are seeing double when you see these two!
Our identical sisters were brought in by RSPCA Inspectors and are absolutely adorable - very friendly, very playful and full of fun and frolics just as kittens
should be!
10 weeks old, they have just had their 1st vaccination and are looking for their forever home together - they play together constantly and we would like them
to be re-homed together.
Branch Web Ref: BWDSHFX210W141119
Barbie and Ken (Female/ Male, 1 Year)
This stunning couple are brother and sister and are just 12 months old. gorgeous girl is one year old RUBY who was brought in to us by RSPCA Inspectors.
Originally rehomed by us as 9 week old kittens they have enjoyed an amazing life with an owner who adored them but sadly due to unforeseen circumstances they have had to be returned to us for re-homing.
We are told that "They are so loving...Barbie is soft and cuddly and Ken is very vocal and a bit of a hunter.....they are divine".
Barbie has exquisite tabby markings and is semi-long-haired whilst Ken has thick, sleek black fur like a panther !
Whilst currently a little bewildered at being back with us we have found them to be quiet and gentle cats who clearly love one another and are not much more than kittens - therefore if at all possible we would wish to rehome them together.
Two gorgeous affectionate cats.
Branch Web Ref: BTABDSH1Y281019
Mittens (Female, 1 Year)
Mittens was brought in by RSPCA Inspectors having been dumped in a box along with her newborn kittens.
She has been an awesome mummy but kitten duties are now completed - all 4 kittens now in loving new homes.
Finally its time for mum to put her paws up, have some me-time and embark on the search for her new home.
Approx 1 year old and always ready for playtime - Mittens is very outgoing, loves company and rushes to meet you when you've had a hard day at the office !!
A truly super cat who has had a bad start in life - an absolute treasure in every respect.
Branch Web Ref: BWDSHF1Y281019