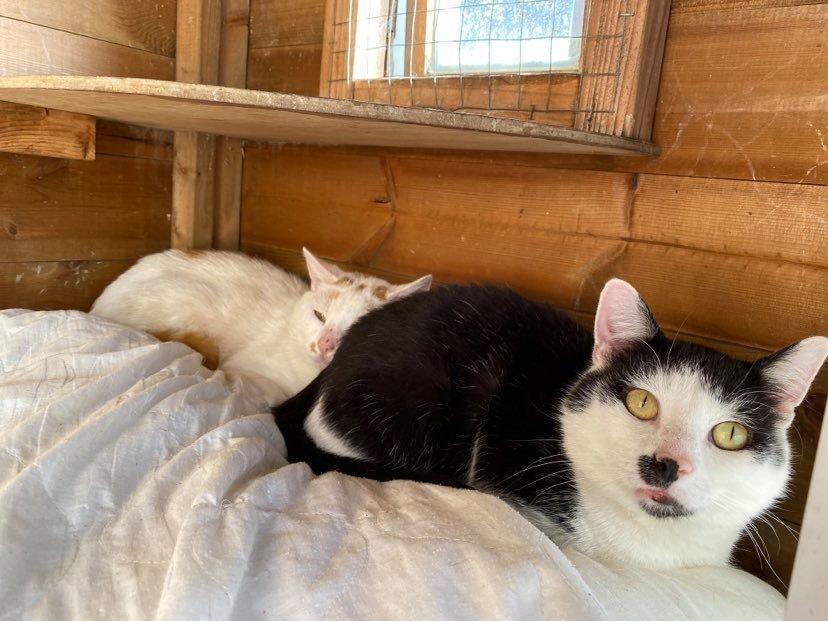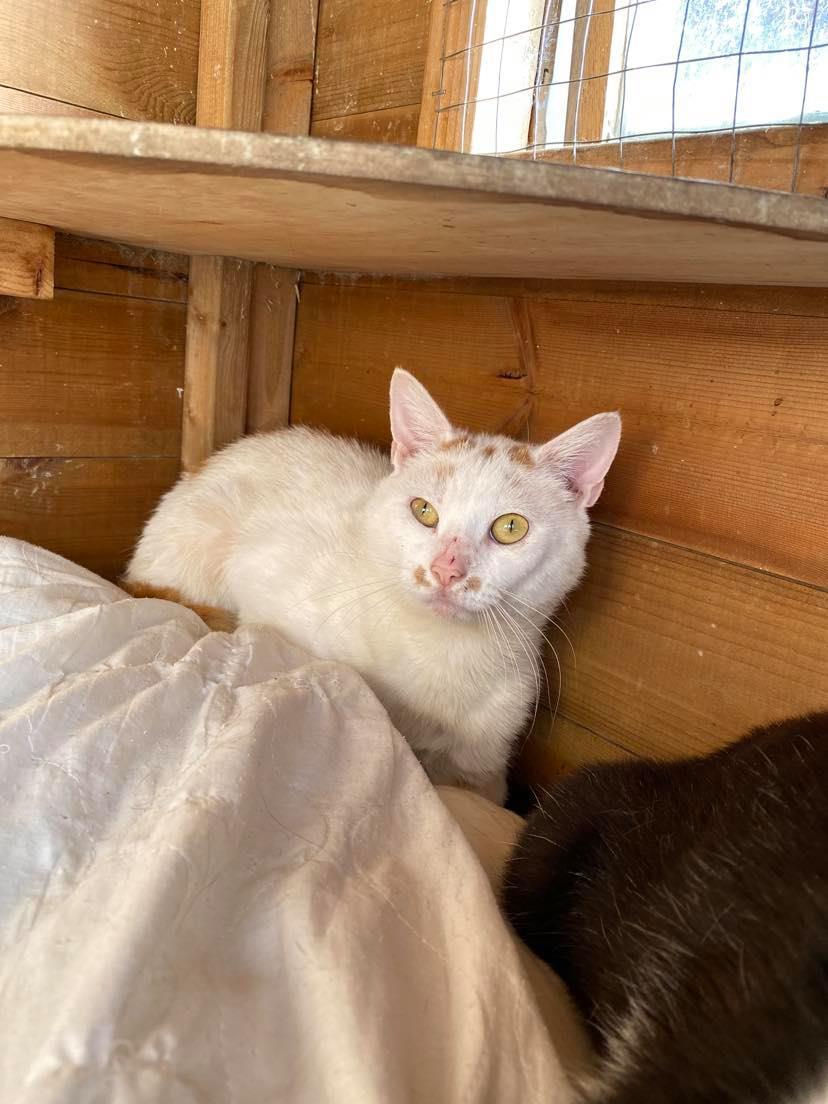 This adorable trio of one year olds are three of several beauties who came in together with an inspector, full of fleas and sores as their owner wasn't able to offer them the care they needed.

With loads of love and treatment from their fosterer and Abbey vets, thankfully they're now restored to their very handsome and beautiful selves and are all loving, gentle and quiet little sweeties who really do deserve to have a warm home with toys, fun and cuddles and will make adorable pets.

Marley and Toby (pictured together, both with their young men's moustaches!) have proved to be inseparable brothers who never leave each other's side, so we really want them to live together if possible, and Molly is happy now that she feels much more comfortable.
Can you offer any or all of them the new home they deserve?